MANUFACTURE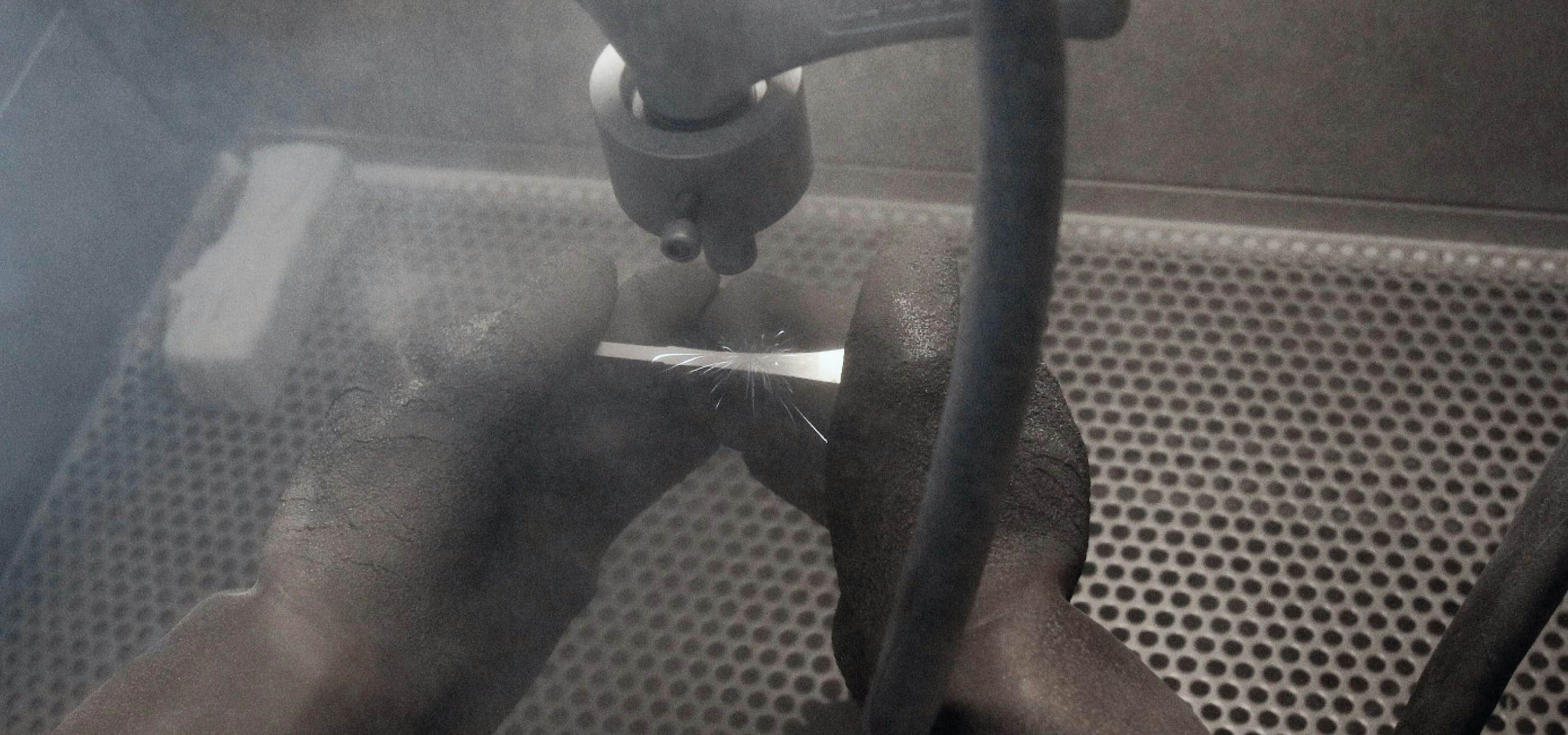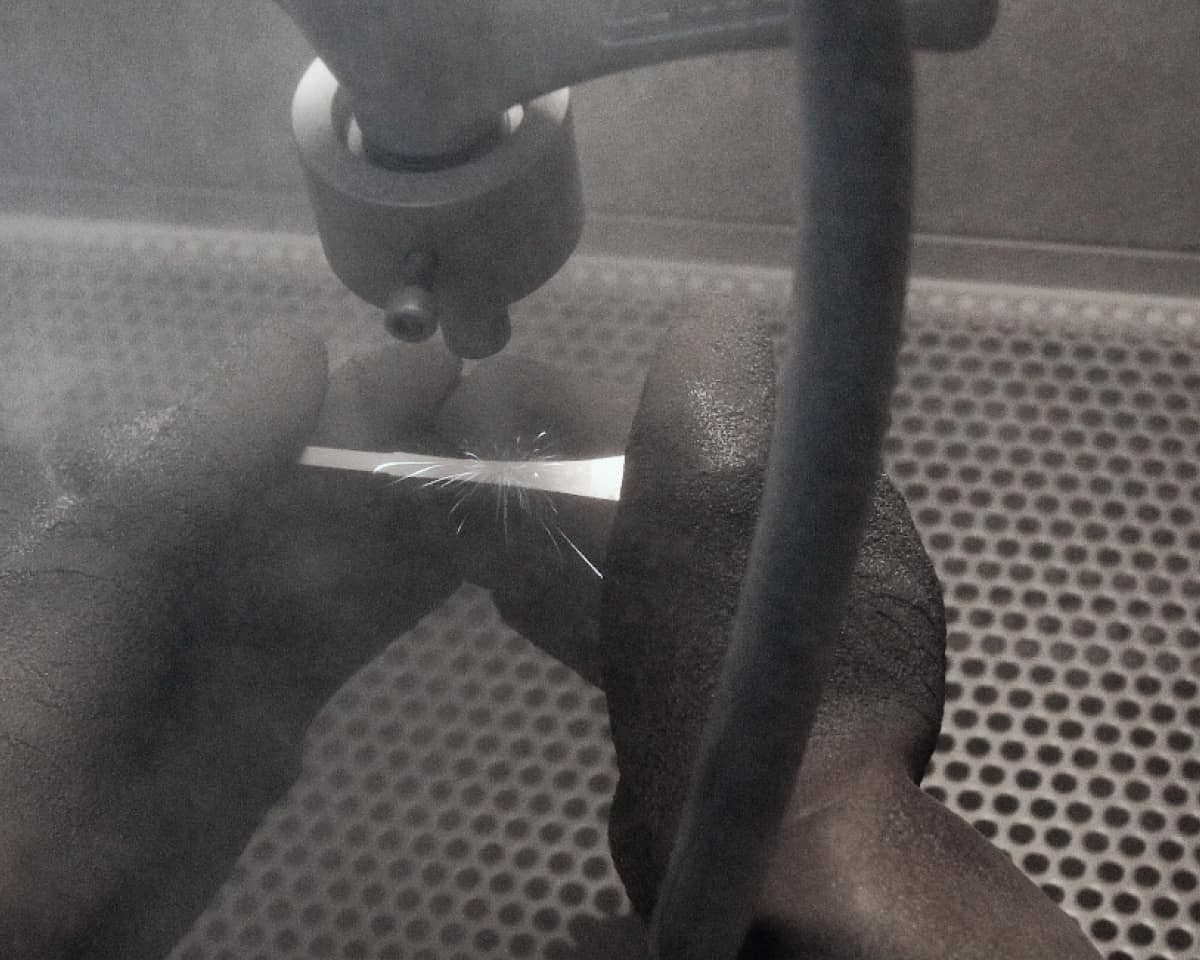 WHY YOU'VE NEVER SEEN
OR HEARD OF THEM
Emblema is the realisation of a dream and a challenge.
The dream: to create a truly unique pair of glasses. Unique in terms of design, to take comfort under the helmet to a new level; uniquely light, making them easy to handle and flexible, yet resistant; unique in terms of their exclusive relationship with the motorcycling world.
The challenge: to come up with first the raw materials and then the glasses able to keep that dream alive under your helmet.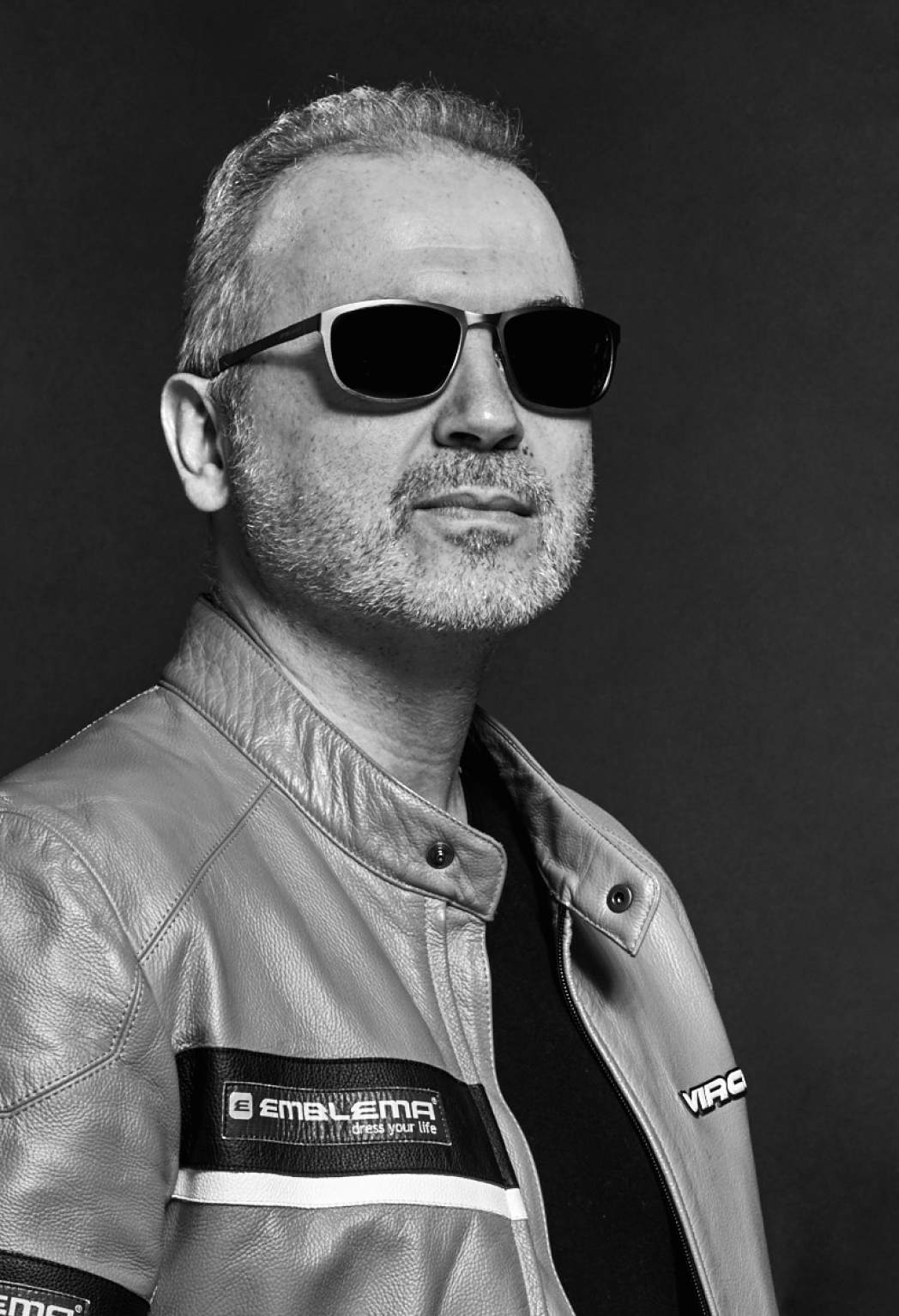 "I tried lots of different models, but I found them all the same, too heavy. I wanted to rise to the challenge of creating a pair of glasses that were light as a feather, for a motorcycling experience like none before".
THE FIRST TURNING POINT WAS IDENTIFYING A MATERIAL THAT WAS BOTH ULTRA-LIGHT AND RESISTANT, I.E. ABLE TO LITERALLY BEND TO ENSURE COMFORT FOR THE BIKER WITHOUT COMPROMISING ON PERFORMANCE.
301 STEEL AND BETA TITANIUM.
The next challenge was to find how to weld it. This is where Ergal came in: an aluminium alloy borrowed from the world of motor racing, Ergal teams light weight with impressive resistance, making it an ideal alternative to steel in certain types of components. It also allows for plenty of colour options using the anodizing technique.
But beta titanium and Ergal cannot be welded together, so we had to seek an alternative method, used in the leather industry: riveting.  So thanks to a combination of technical assembly solutions and the initial tests with the anodizing of the Ergal, we produced the 900 series, the first pair of Emblema glasses. And the rest is history: the history of our brand.
WITH EMBLEMA, YOU CAN SAY GOODBYE TO THE SENSE OF CONSTRICTION UNDER YOUR HELMET CAUSED BY NON-SPECIFIC GLASSES.
Motorcyclists can now enjoy not only improved visibility in the sun, but also an unprecedented level of comfort.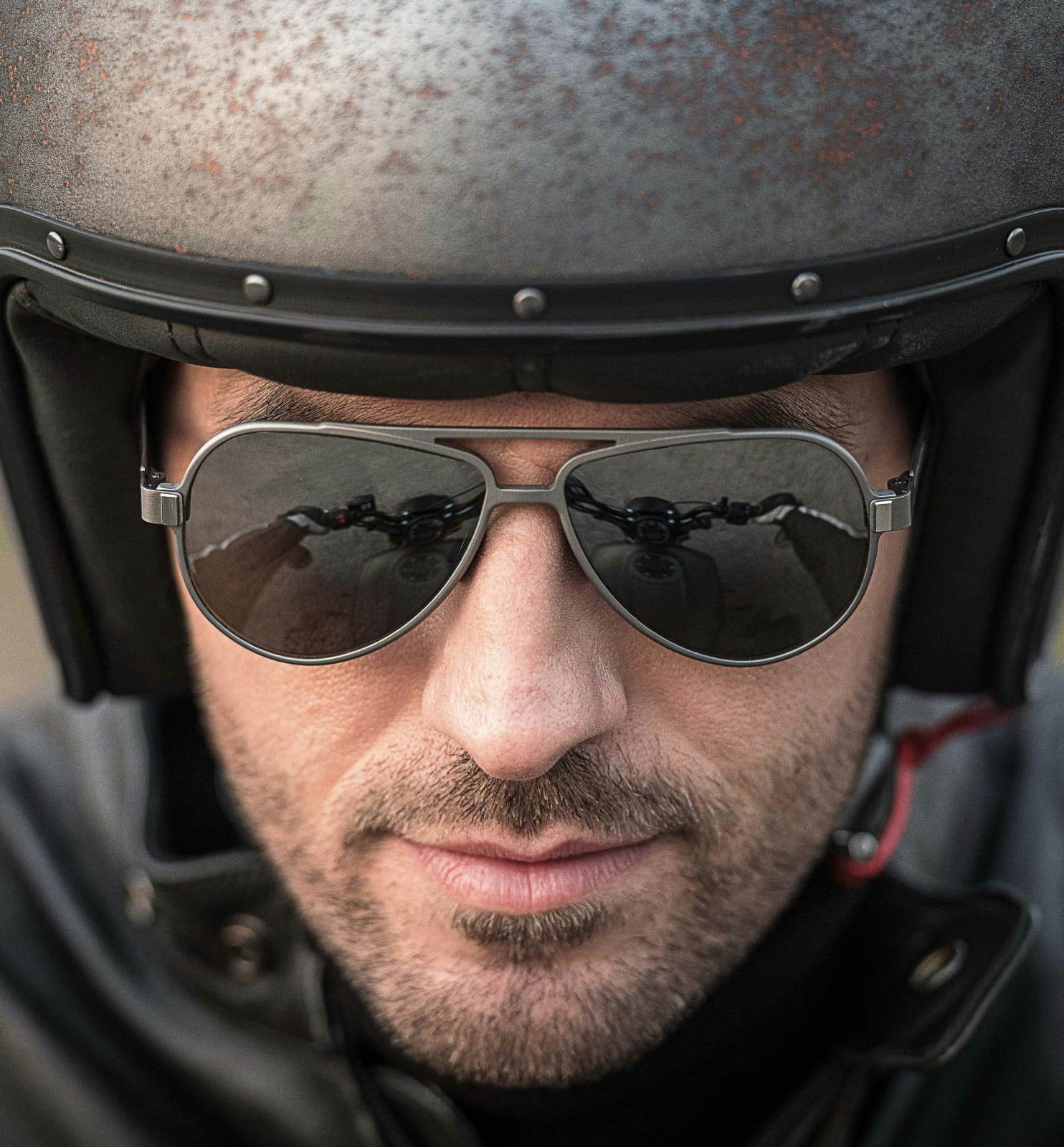 THANKS TO RESEARCH, THE TECHNOLOGIES INVOLVED AND SPECIFIC, PIONEERING CHOICES.
Such as the shorter, slimmer, more flexible temples, which bring a radical new vision to the driving experience.
In addition, Emblema also offer amber lenses with approx. 80% transmittance, the amount of light that can pass through a material.
This facilitates and improves night vision when driving through tunnels.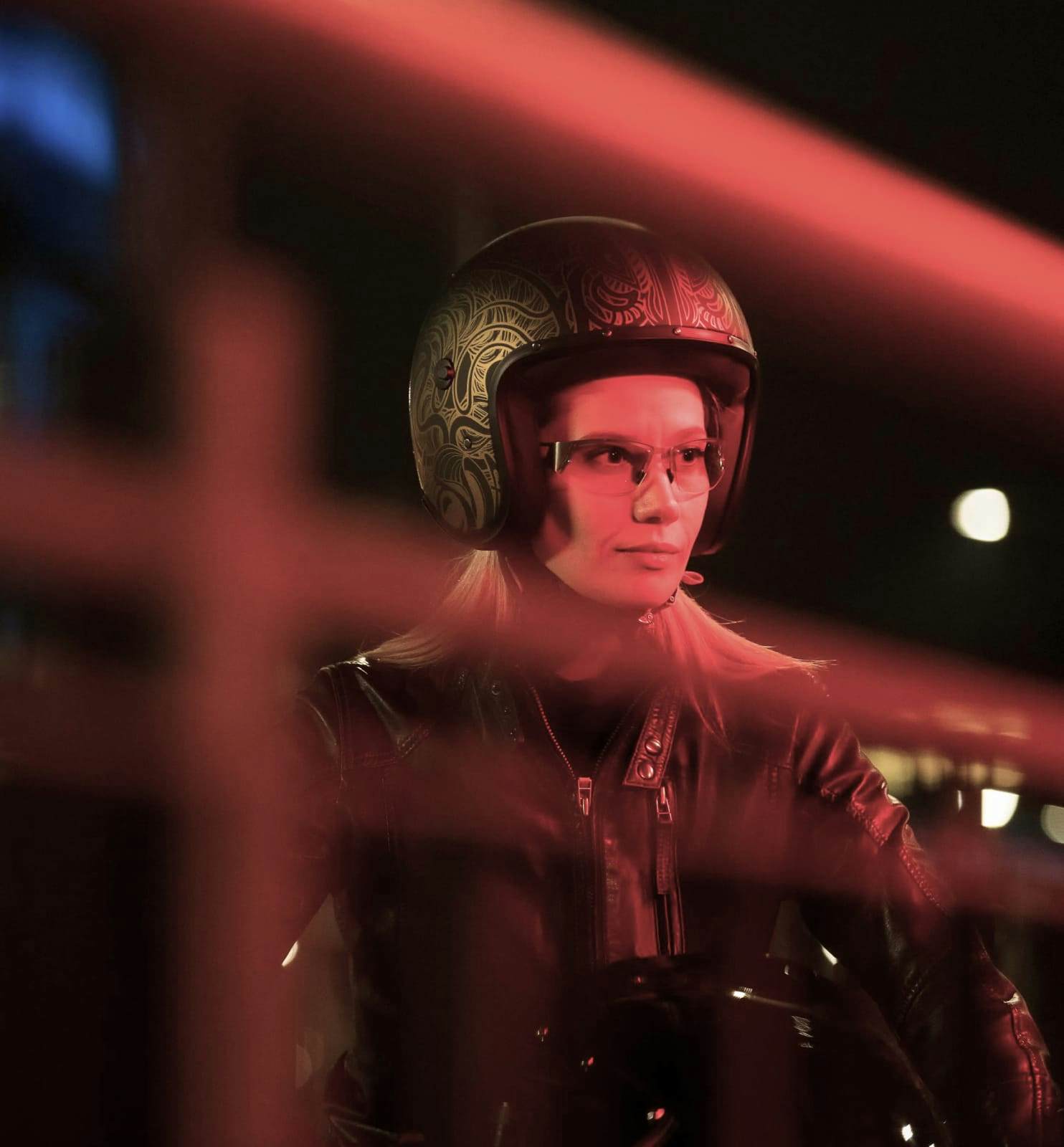 THIS IS WHAT MAKES EMBLEMA UNIQUE ON THE ITALIAN-CRAFTED MOTORCBIKE GLASSES SCENE.
These glasses adapt to the eyes and to movement, offering protection and the opportunity to really enjoy doing what you love.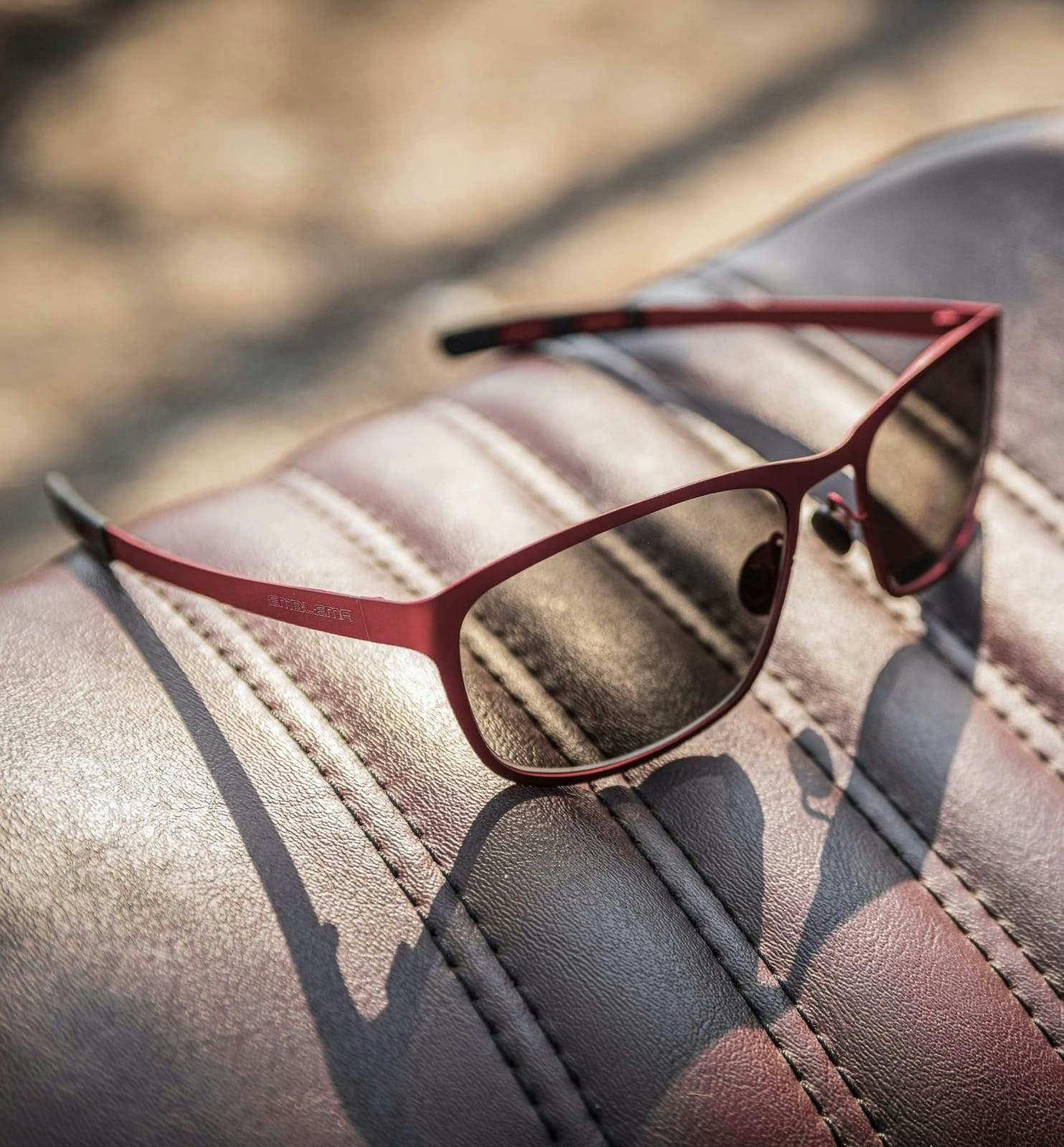 BECAUSE THERE'S A LENS TO MEET EVERY NEED.
With different colours and treatments, designed for all driving situations: Emblema chooses the high-technology Zeiss lenses to ensure each pair of glasses can offer unprecedented levels of comfort, performance and visibility.