How many times have you had trouble focusing on your instrument panel, ruining that priceless pleasure of riding?
Emblema's Power line of bifocal sunglasses features several styles of sports sunglasses designed to help all those beginning to cope with presbyopia.

Presbyopia and bifocal sunglasses

Once you turn 45-50 years old, presbyopia no longer allows you to read things up close. In addition to books, screens and menus, it also becomes a problem to focus on the motorcycle's dashboard including the odometer, tachometer, satellite navigator and all the cockpit functions.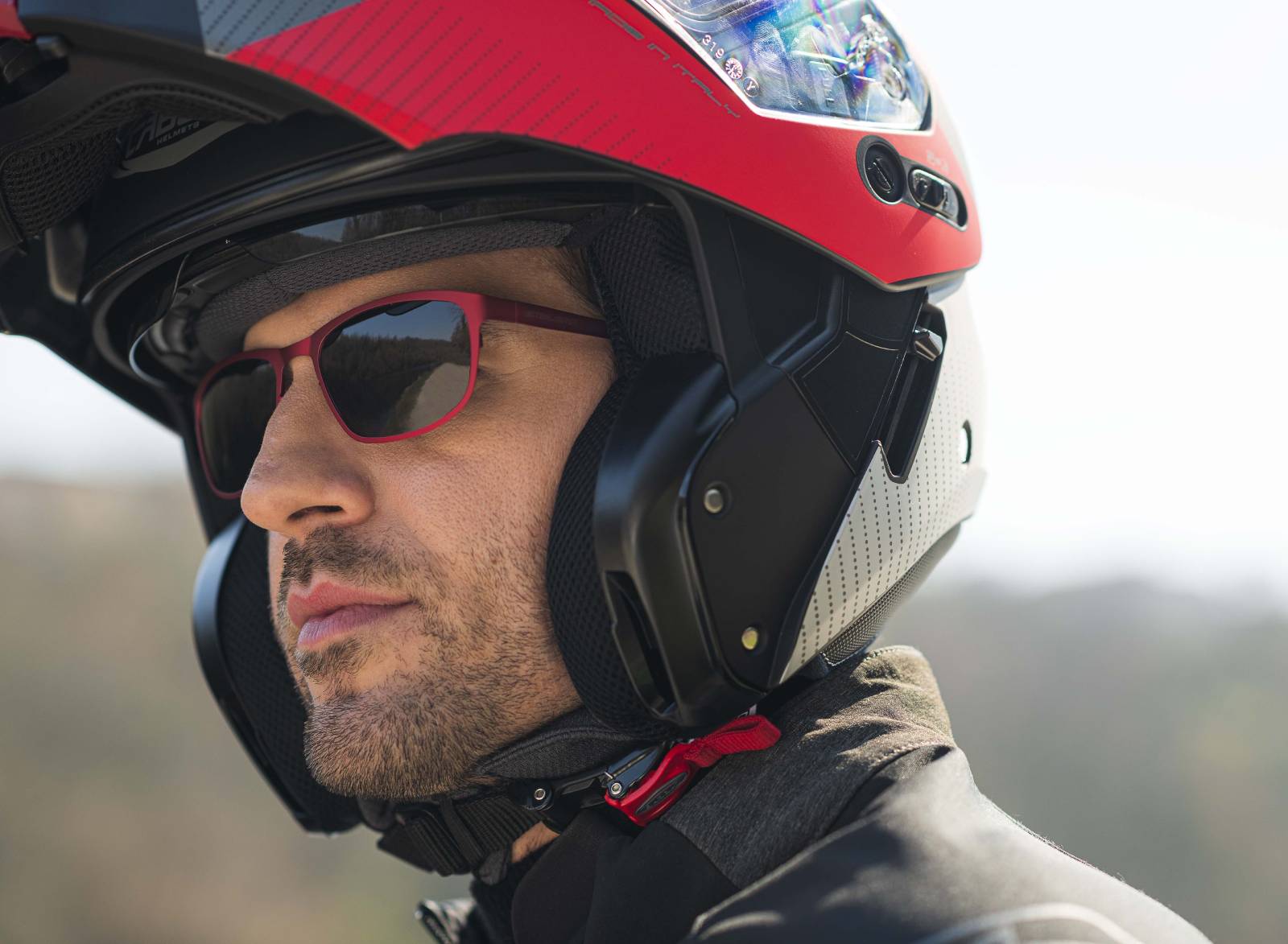 In contrast with the more common refractive defects such as myopia (short-sightedness), hypermetropia (long-sightedness) and astigmatism, which are caused by an abnormality of the ocular structure, presbyopia (age-related long-sightedness) is caused by the loss of flexibility of the crystalline lens. As the years go by, the crystalline lens begins to become watery, resulting in an inability to change its volume in order to focus at close distances.
This is a problem that is often ignored by traditional sports glasses, but which Emblema has decided to solve with its Power line.
Emblema Power glasses
Emblema Power bifocal lenses are category 3 sunglasses designed to protect the eyes against intense brightness. The special feature of these lenses lies in the presence of an insert in the lower, central inner part that acts as a true presbyopia corrective lens with a magnifying function so you can see things better up close.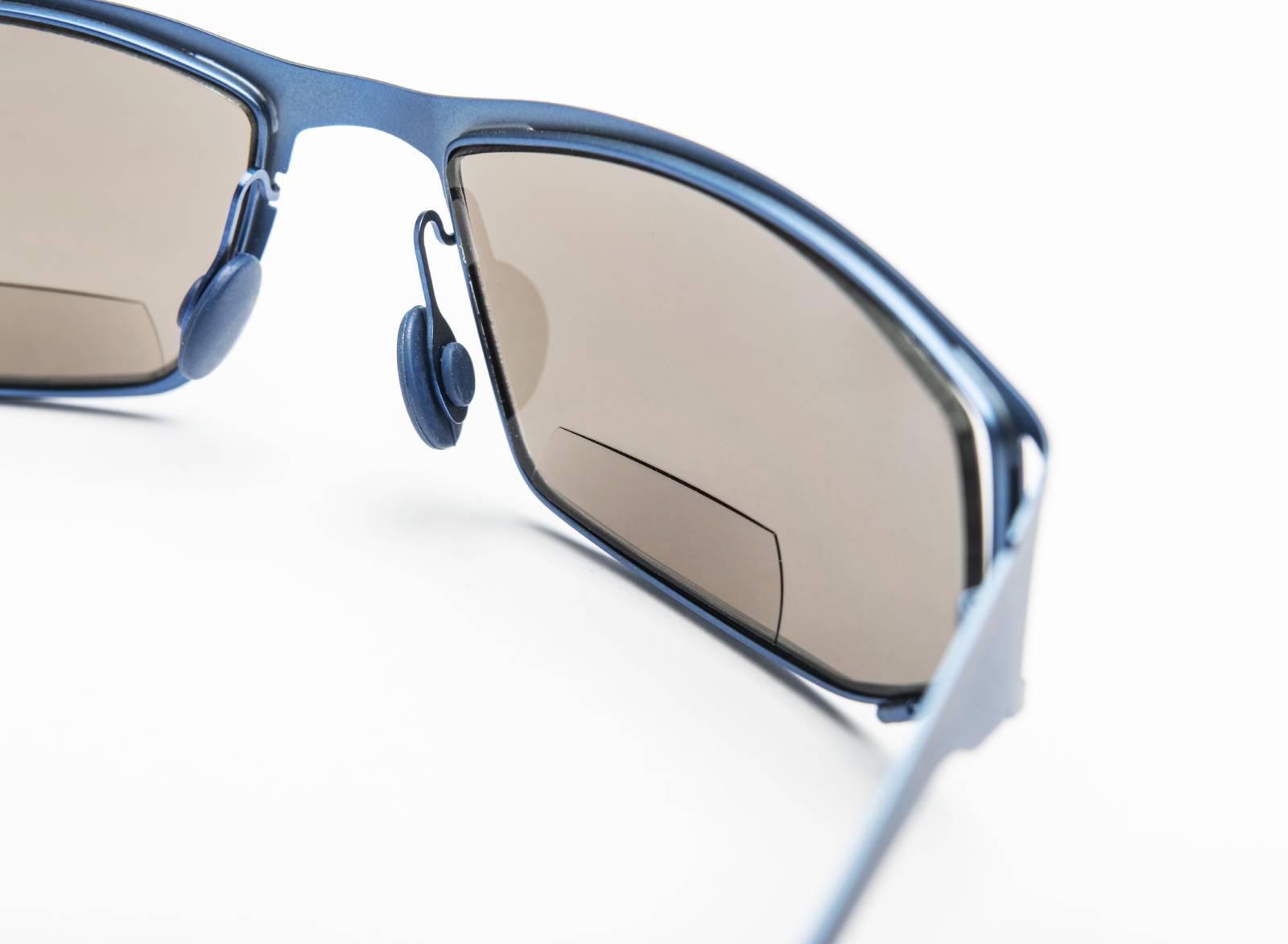 Due to the slight external mirroring, the insert is not visible from the outside and therefore the corrective lens is not perceived. The use of Emblema glasses in the Power version reduces the risk of long-sighted people not checking their instruments or taking too long to read them without corrective lenses, thus greatly increasing rider safety.


Bifocal glasses for motorcycle riding and leisure time
For those suffering from presbyopia (age-related long-sightedness), even when stationary, the most mundane tasks such as choosing something from a menu, looking at a mobile phone or reading a newspaper become a source of constant frustration and require changing glasses, not to mention always having to have reading glasses within reach.

Emblema offers a presbyopia insert collection with shapes and colours to suit every biker's style. Teardrop, rectangular, rounded motorbike glasses for urban, road, turing, custom and chopper motorbikes. In many colours, including black, silver, purple, orange and many colours to match the helmet and motorbike.
To experience your passion without limits.