Muscle aches, neck tension and the dreaded "golfer's elbow" can be caused by poor vision on the course.
This means that the glasses you wear on the course are just as important as the clubs, balls, gloves and shoes you use.
But how do you choose the best sunglasses and eyeglasses for golfers?
The key characteristics to consider when choosing golf glasses are:
Wrap-around design

Ultralight frame

Secure fit even when on the move

Quality lenses.
Wraparound golf glasses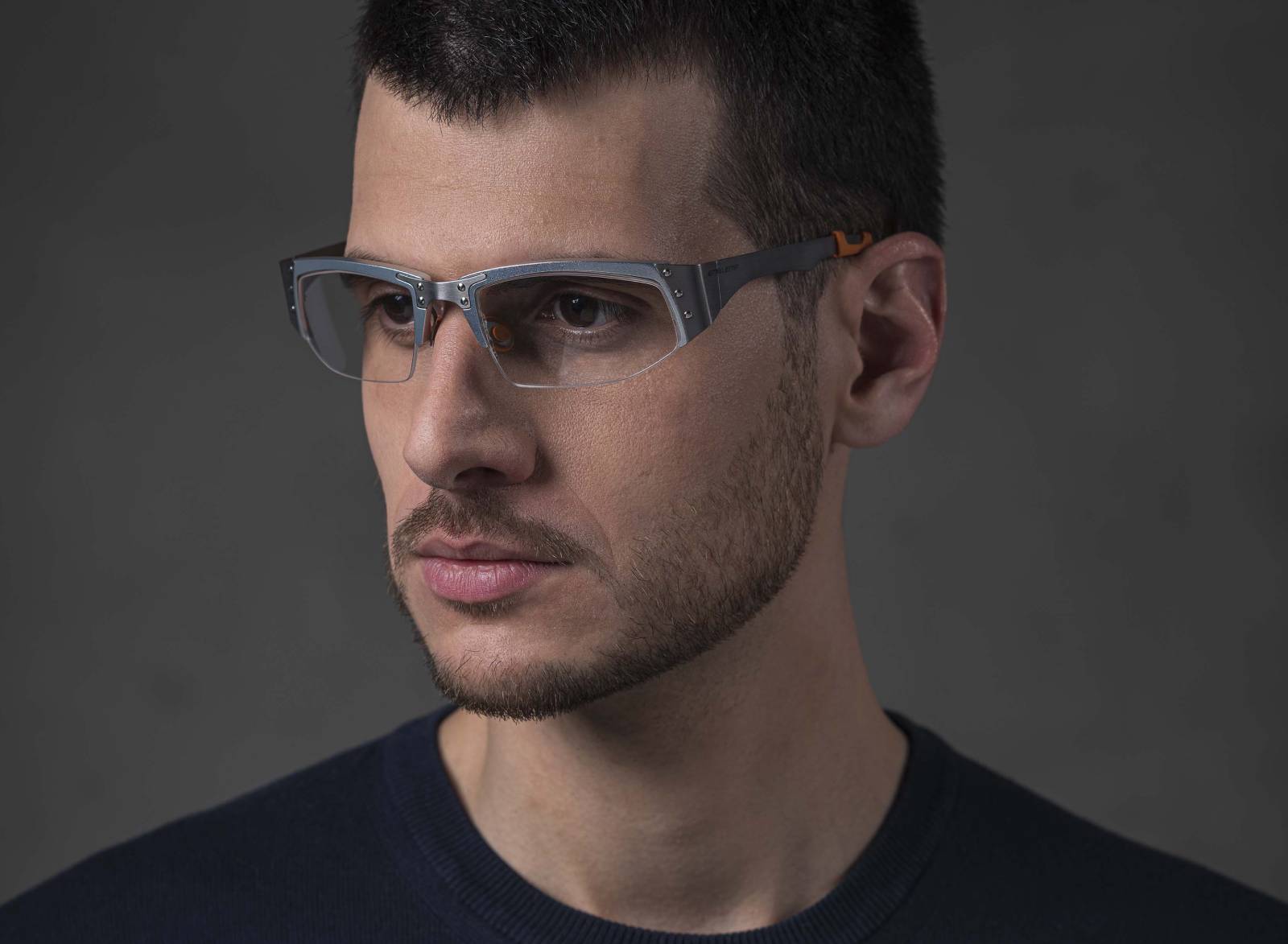 A wraparound design offering a wide field of vision is essential on the golf course. It's a high-precision sport where every move is preceded by a careful assessment of multiple variables, which is difficult to do if you don't have an optimal view of all angles. This is why golfers need curved sports glasses with a wrap-around design that allows for clear vision at all times, without blurring in the peripheral area. A pair of wrap-around sports glasses is the only way to ensure the best field of vision, without distortions or obstructions that could impact your performance on the tee.
Ultralight titanium golf glasses
After the shape, another feature to always look for in golf glasses is lightness. Beta titanium is certainly among the most noble, high-performance materials. It's the lightest material known, has a wonderfully technical appearance, an intense colour and doesn't rust. It's a high-grade alloy, three times more expensive than pure titanium, and in addition to being lightweight it's 40% more stress resistant than other metal alloys. Glasses with beta titanium frames like Emblema are lightweight, thin, non-deformable, practically indestructible and ideal for sports. The precious metal alloy is processed in its natural state, without any surface treatment. It's hypoallergenic, bio-compatible and non-magnetic, exceptional qualities that complement the natural quality of the human body.
Golf glasses with a firm fit
Golfers must constantly and quickly move their eyes from the sky to the green. Frequent head movements can cause fatigue and shift glasses out of their optimal position, impairing the athlete's performance. That's why it's important to choose lightweight frames with temples that can flex freely, enveloping the face in a firm, unconstrained manner. Here again, beta titanium is the most suitable and safest material for the purpose.
Best lenses for golf glasses
The most performing and durable material for golf glass lenses is nylon. Nylon lenses achieve the highest standards, ensuring excellent visibility in all conditions, no image distortion, impact and scratch resistance and durability. Besides the material, another key element to consider is the internal anti-reflection treatment. An internal anti-reflection treatment is essential for golf sunglasses to ensure maximum sharpness, better visual comfort and natural, unaltered colour perception.
Certified golf glasses
The safety of the frames and lenses is also important. This is why it's a good idea to make sure that the golf glasses comply with the American ANSI Z80.3-2018 general requirements for optical quality and impact resistance, as well as the Australian AS 1067-2003 and the EN 1836:2005/A1:2007 harmonised EN ISO 12312 1:2013, eye and face protection - sunglasses and similar devices.
Emblema glasses, sunglasses designed for golfers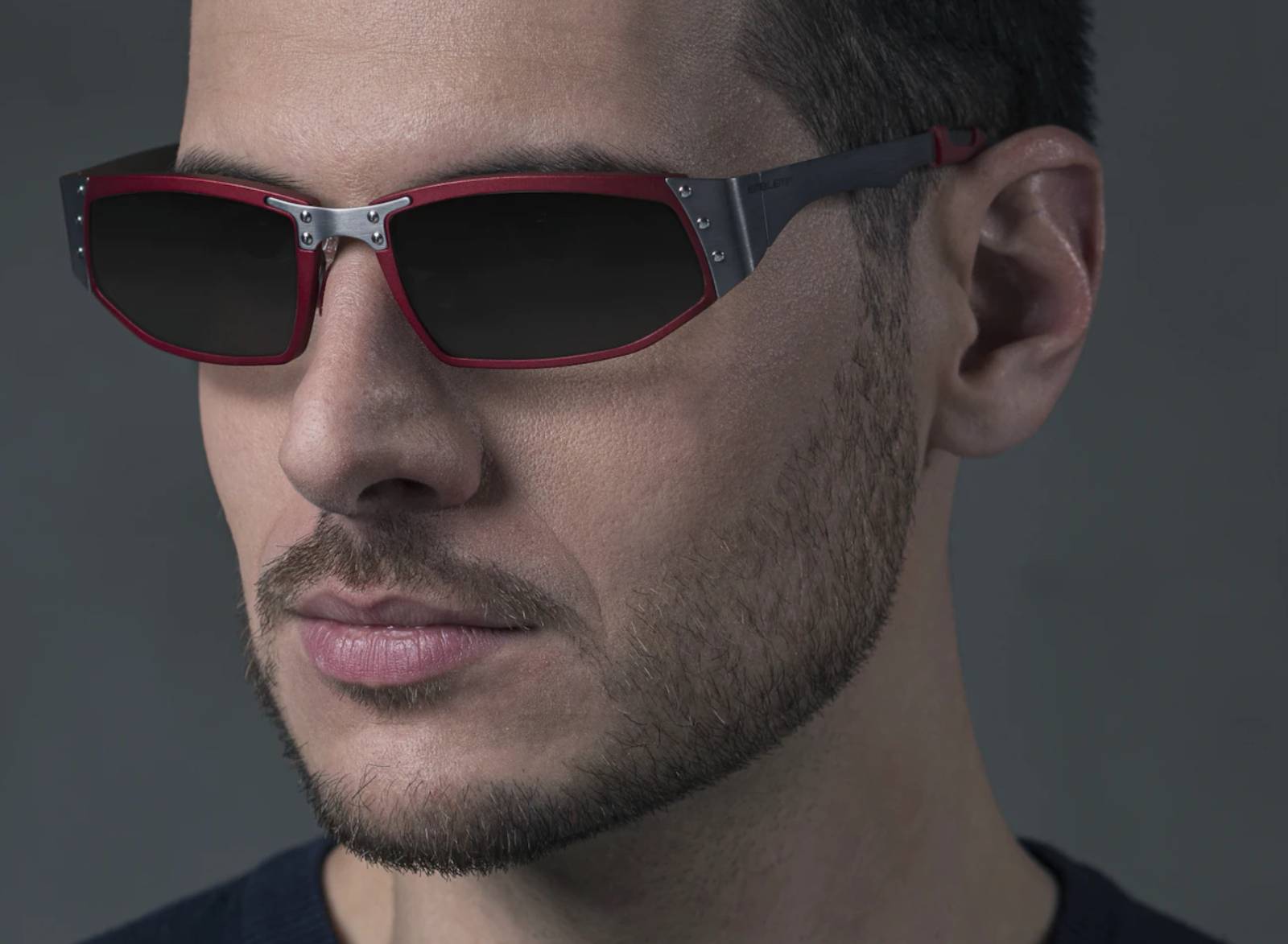 Emblema glasses for golfers, the best eyeglasses and sunglasses for golfers, sports glasses designed with the technical advice of golfers, and therefore a perfect combination of all the features sought after by players, both amateurs and pros.
The Emblem Aero and 930, 940, 950, 960, glasses are extremely lightweight, have the right curvature and wide, wrap-around nylon lenses. Sports glasses handcrafted in Italy and designed to meet precisely the competitive needs of golf enthusiasts and experts. With adjustable and sunglass lenses.
Glasses for use on the golf course but also in your free time
Are you looking for a pair of sports glasses with a versatile design that you can also use away from the tee? Emblema, the glasses that are unrivalled on the golf course, are also ideal for your free time. As one of the best Italian sunglass and eyeglass brands, Emblema combines design and technology, representing the emblem of a perfect fit, in all conditions and even over long distances.
Do you need help choosing your Emblema glasses, sunglasses and/or prescription glasses for use on the golf course? Contact our opticians without any obligation.