Nico Calliari, professional aerobatic paragliding pilot, has chosen Emblema as his Italian eyewear brand for the season and for all the prestigious events he'll be competing in.
World Cup, World Championship, Italian Championship, Italian Cup and various events/shows related to the world of aerobatic paragliding, always with Emblema.
Nico began to work towards his dream of winning a World Championship a few years ago, doing all he can to remain competitive in the category, and our Emblema glasses will make an important contribution to the achievement of his goals. A collaboration that will appropriately underscore the intrinsic characteristics of the Emblema glasses and at the same time ensure the best athletic performance to achieve the goals set.
Occhiali per il parapendio acrobatico
Aerobatic paragliding is a sport that has been growing rapidly in recent years, thanks in part to the various national and international competitions that take place around the world and feature pilots competing in extreme manoeuvres that test the limits of physics. It's the most extreme and spectacular version of free gliding. A discipline recognised by the World Air Sports Federation (FAI) and in Italy by the Aeroclub d'Italia (AeCI).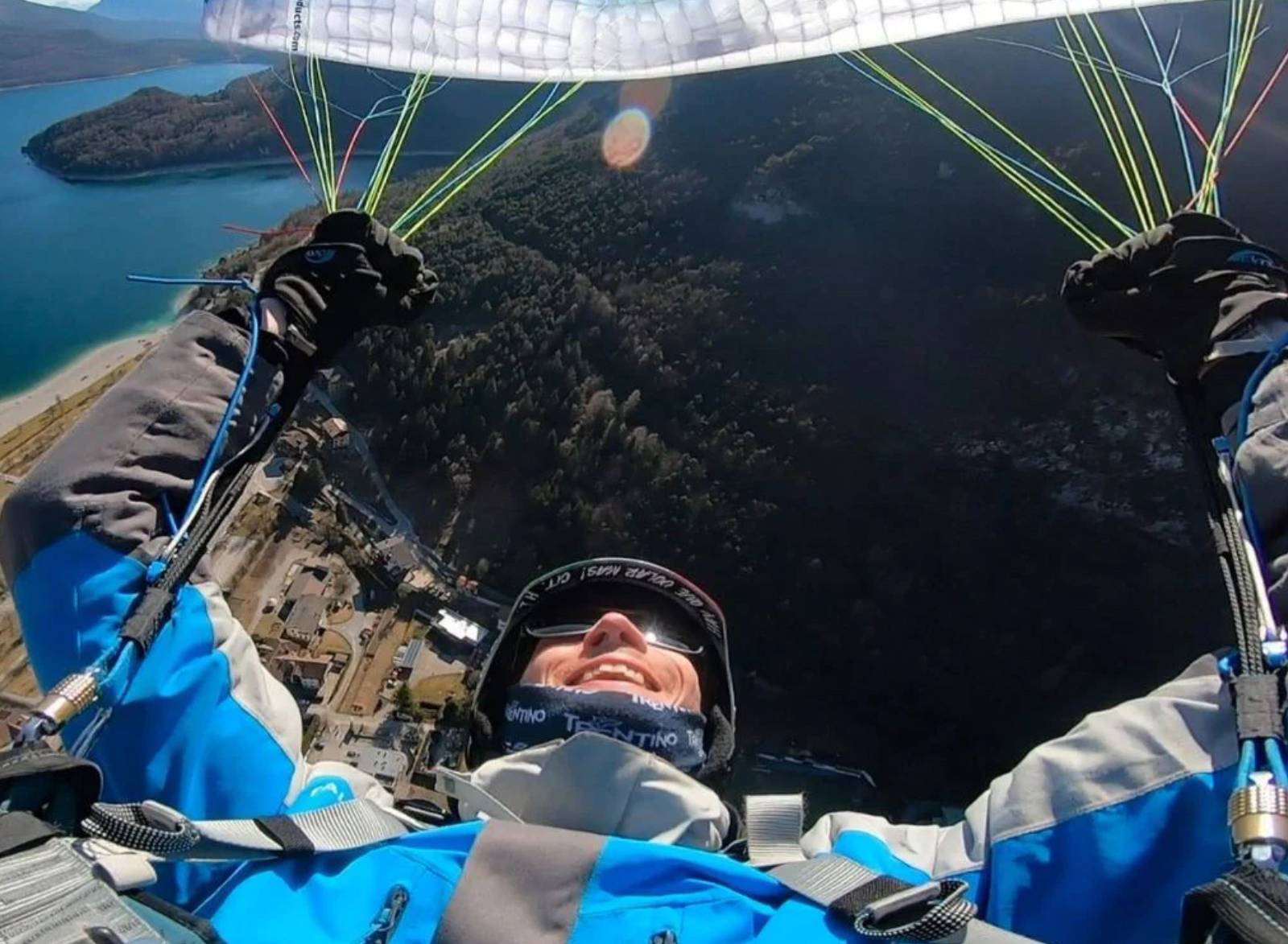 The connection with this athlete and his use of Emblema glasses will be one of the best ways to interact with a new audience. A synergistic and emotional relationship that doesn't stray far from our classic target audience.
How paragliding competitions work
A paragliding competition can develop in two ways:
Battle Freestyle: two pilots compete in a one-on-one battle of spectacular manoeuvres trying to impress the judges and move on to the next round.

Freestyle: pilots go out into the flying zone one at a time, executing their run as precisely and spectacularly as possible, trying to earn maximum points to win.
Nico's account after the first test with the Emblema glasses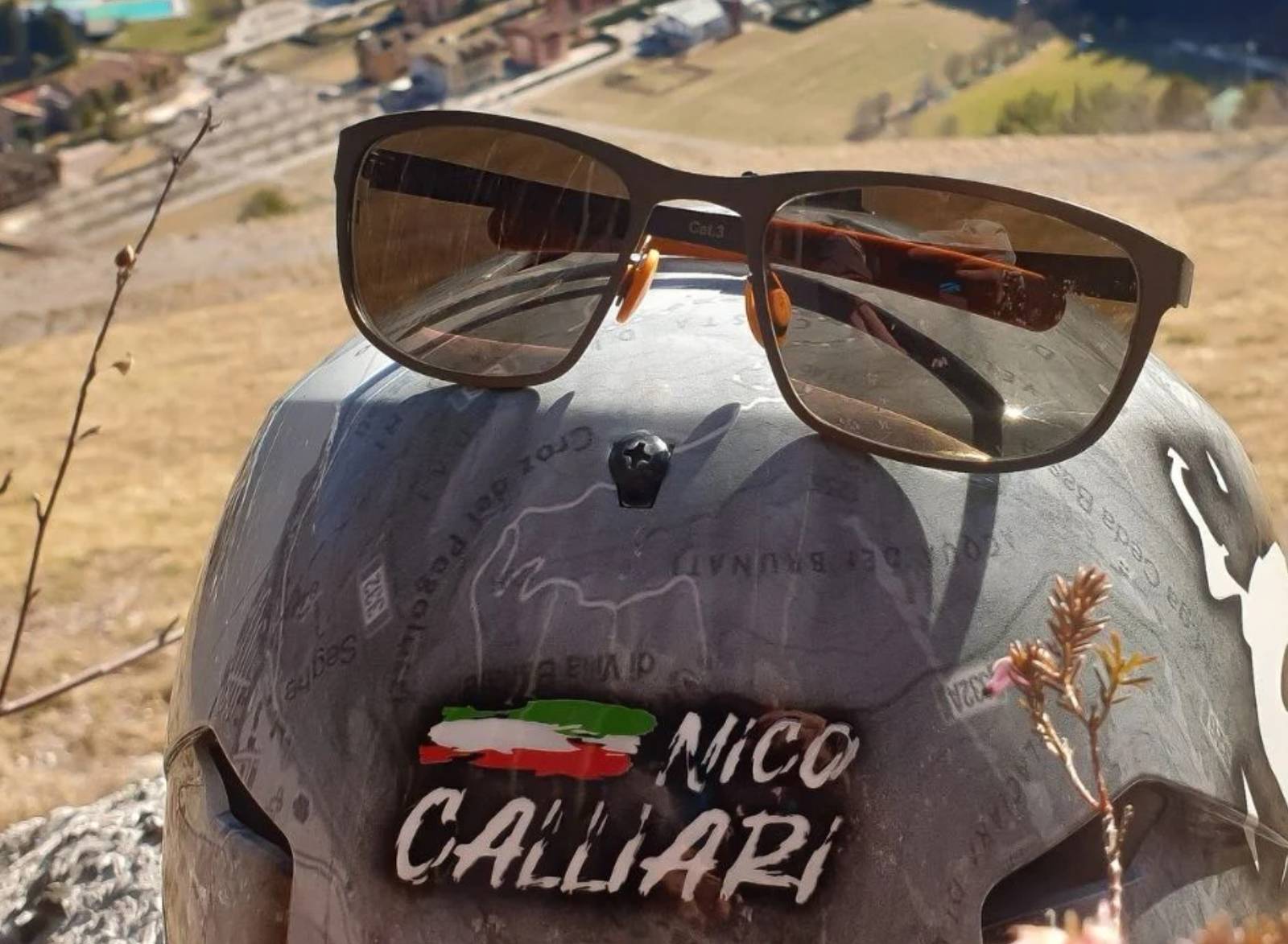 Here are Nico's first impressions after his first flight test with the Emblema glasses, Atom style:
"The fit under the helmet is really good thanks to the thin, snug-fitting temples. The straight tips in the ear protection don't cause any discomfort even after hours of use and when wearing a neck warmer raised above the level of the nape of the neck.

Peripheral vision is very wide, and thanks to the internal anti-reflection treatment I didn't experience any fatigue from side light. The smoke lenses I'm using are impressive, so much so that immediately after take-off I didn't feel like I was wearing any glasses at all. In this lighting the details on the ground are much better defined. With regard to the long shadows caused by the sunset, I didn't notice any "black areas" on the ground. The glasses remained very stable on my face, even in situations of strong G+/- acceleration or upside-down flight. I felt some air currents during highly accelerated or reverse flight, but I didn't experience any major disturbances".
Emblema Glasses: the ideal eyewear for paragliding enthusiasts
Thanks to their wrap-around design, durable and lightweight materials, lens technology and proverbial under-helmet comfort, Emblema glasses are the ideal choice for professionals and paragliding enthusiasts. Paragliders need paragliding glasses that can provide maximum comfort under the helmet, direct wind protection and lenses that guarantee optimal vision in all light conditions.
Custom paragliding glasses
Of the various Emblema styles suitable for paragliding, Nico Calliari chose Atom in two versions: one in the Ruthenium colour with smoke lenses and another in the Old Iron colour, with lenses specially made for use during the sunniest days. Atom glasses with adjustable sunglass lenses have a 0.60 mm thick AISI 301 stainless steel frame and are available in several colours. The frame is ultralight, weighing just 19 grammes for size S and 23 grammes for size XL. The sunglass-only version mount ZEISS lenses with an internal anti-reflective coating. These lenses are made of nylon and therefore offer 5-6 times more impact resistance than polycarbonate lenses, and thanks to their internal anti-reflective treatment ensure absolute vision quality.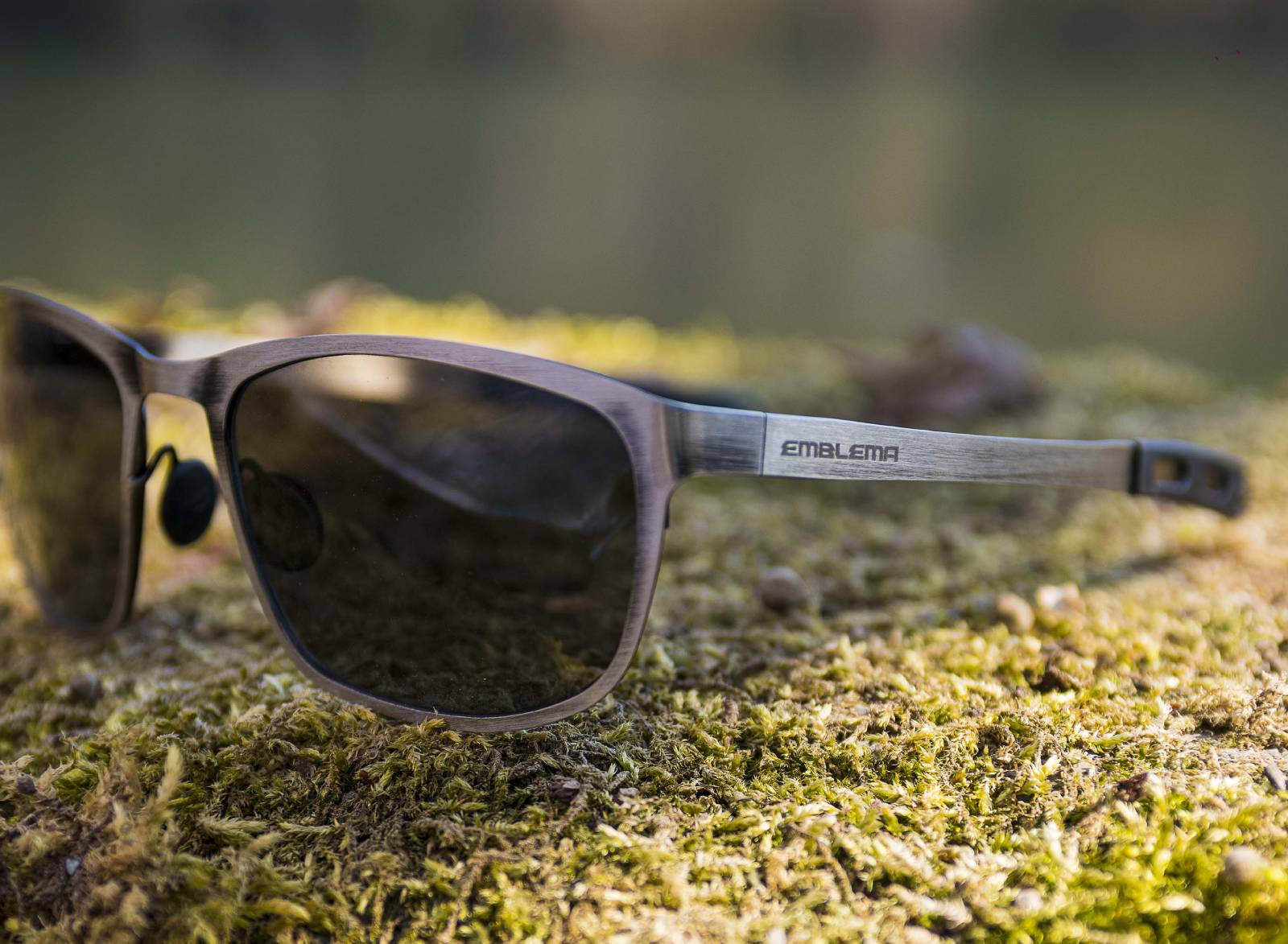 The entire Emblema collection complies with the American ANSI Z80.3-2018 general requirements for optical quality and impact resistance, as well as the Australian AS 1067-2003 and the EN 1836:2005/A1:2007 harmonised EN ISO 12312 1:2013, eye and face protection - sunglasses and similar devices.
Paragliding glasses also in the Power version for those suffering from presbyopia
For the over 45s, Atom glasses also feature a special lens designed especially for those who are beginning to suffer from presbyopia (age-related long-sightedness), an issue that makes it hard to see things that are up close while still being able to see things that are far away.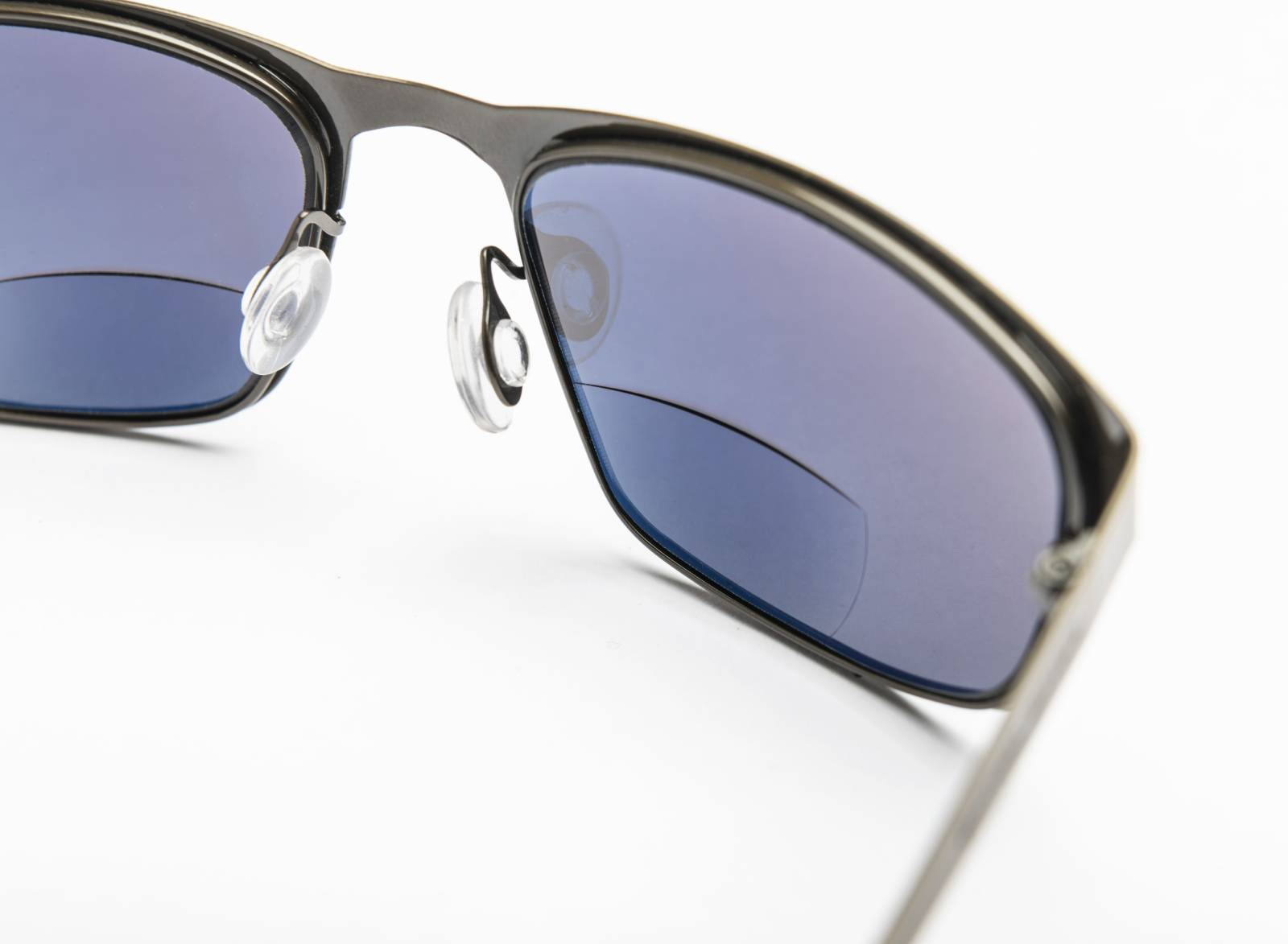 We're talking about the Power lens, a category 3 neutral sun filter with an invisible presbyopic insert printed on the inside (with +1.50 / +2.00 / +2.50 corrections). Due to the slight external mirroring the insert is not visible from the outside and therefore the corrective lens is not perceived. To maintain maximum Emblema style, ensuring a comfortable and efficient solution even for those who need to correct presbyopia.
If you're a paraglider or practise a sport that requires a helmet, contact us to find the right model of sports glasses, sunglasses or eyeglasses, to express your passion without limits.