People often think that the best sunglasses have polarised lenses. But is this also true for those who wear sunglasses when riding a motorcycle?
Polarised lenses are among the most widely purchased in the sunglass market due to their ability to filter out useless light, blocking glare and therefore harmful, dangerous rays. However, when riding a motorcycle it's best to opt for a semi-polarising function.
Why?
When riding a bike, polarised lenses can create problems for rider safety. These issues include:
Shadow effect: when looking through another polarised surface (such as a helmet visor or motorbike dashboard) an annoying shadow effect is generated that prevents an optimal vision.

Misinterpretation of the road surface: by eliminating reflections, the polarising function makes any puddles or oily substances on the road less visible.

Alteration of natural colours: the polarising filter alters the natural perception of colours and surroundings.
The new ZEISS semi-polarised lens chosen by Emblema
We chose to fit ZEISS Light Pro Technology® lenses on some Emblema frames because, like all ZEISS lenses, they guarantee high levels of performance and riding safety. What makes them special is an innovative semi-polarising technology that boosts contrasts and alleviates discomfort due to glare from reflections, without flattening the view of the road surface like a common polarised lens would. Furthermore, the shaded treatment makes these sunglass lenses particularly well suited for use in variable light situations, because all it takes is a simple movement of the head for the rider to choose the protection best suited to any particular moment. These lenses provide safer and more effective vision while driving.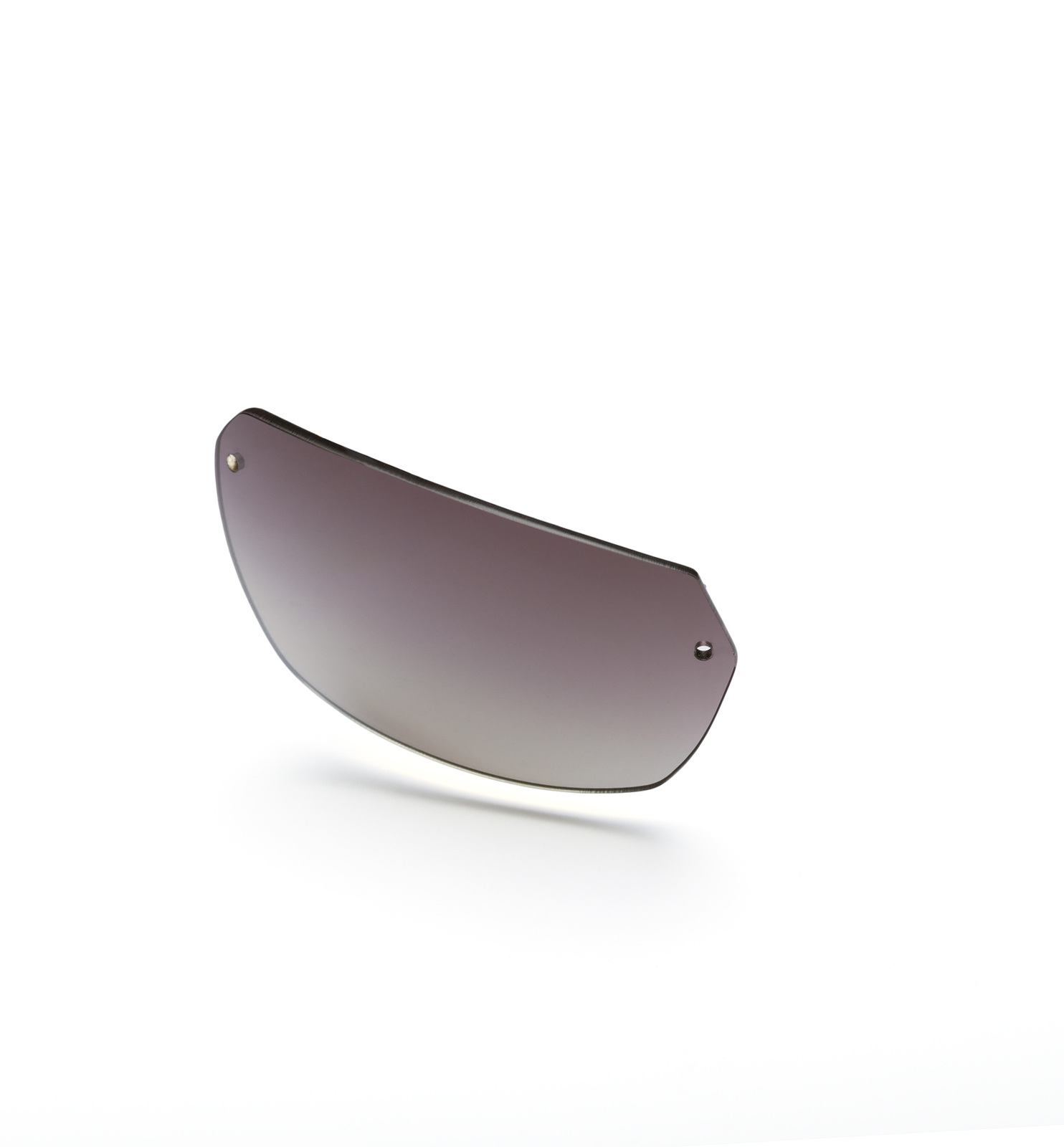 Lens categories
Before looking at the various lens colours and features available on Emblema glasses, apart from the brown semi-polarising version, it's a good idea to get to know the lens protection categories. The European standard for protection against solar radiation classifies lenses according to their filtering power, dividing them into categories according to the degree of brightness of the surroundings.
Category 4: lenses for brightly-lit environments (NOT suitable for riding)

Category 3: lenses for brightly-lit environments

Category 2: lenses ideal for low-light environments

Category 0-1: lenti ideali per ambienti con poca illuminazione
Features of the ZEISS lenses chosen by Emblema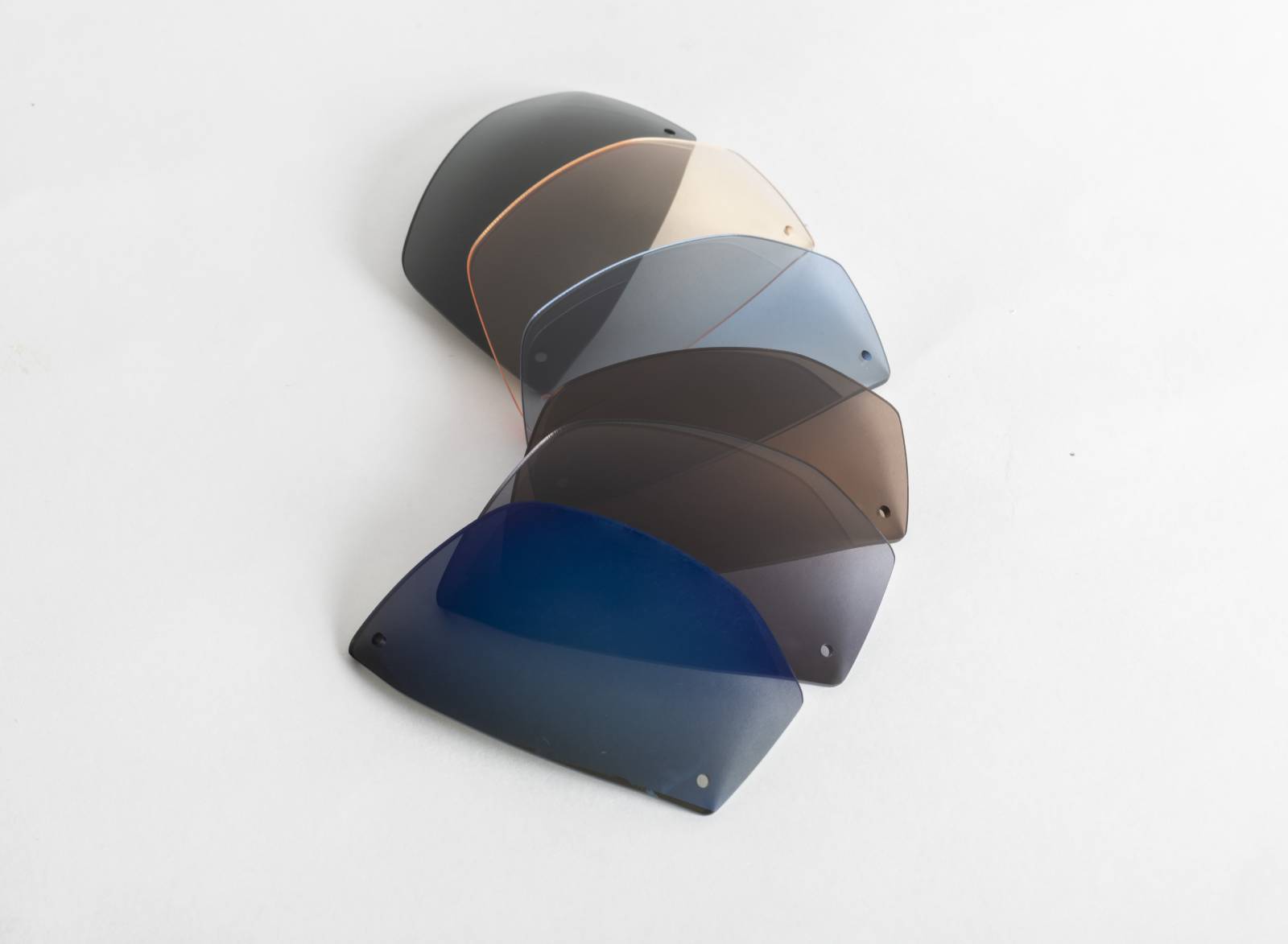 In addition to the new Light Pro Technology® lenses in category 2 and tinted brown, for Emblema you have the choice of 8 lens variants with specific features for riders.
Smoke lenses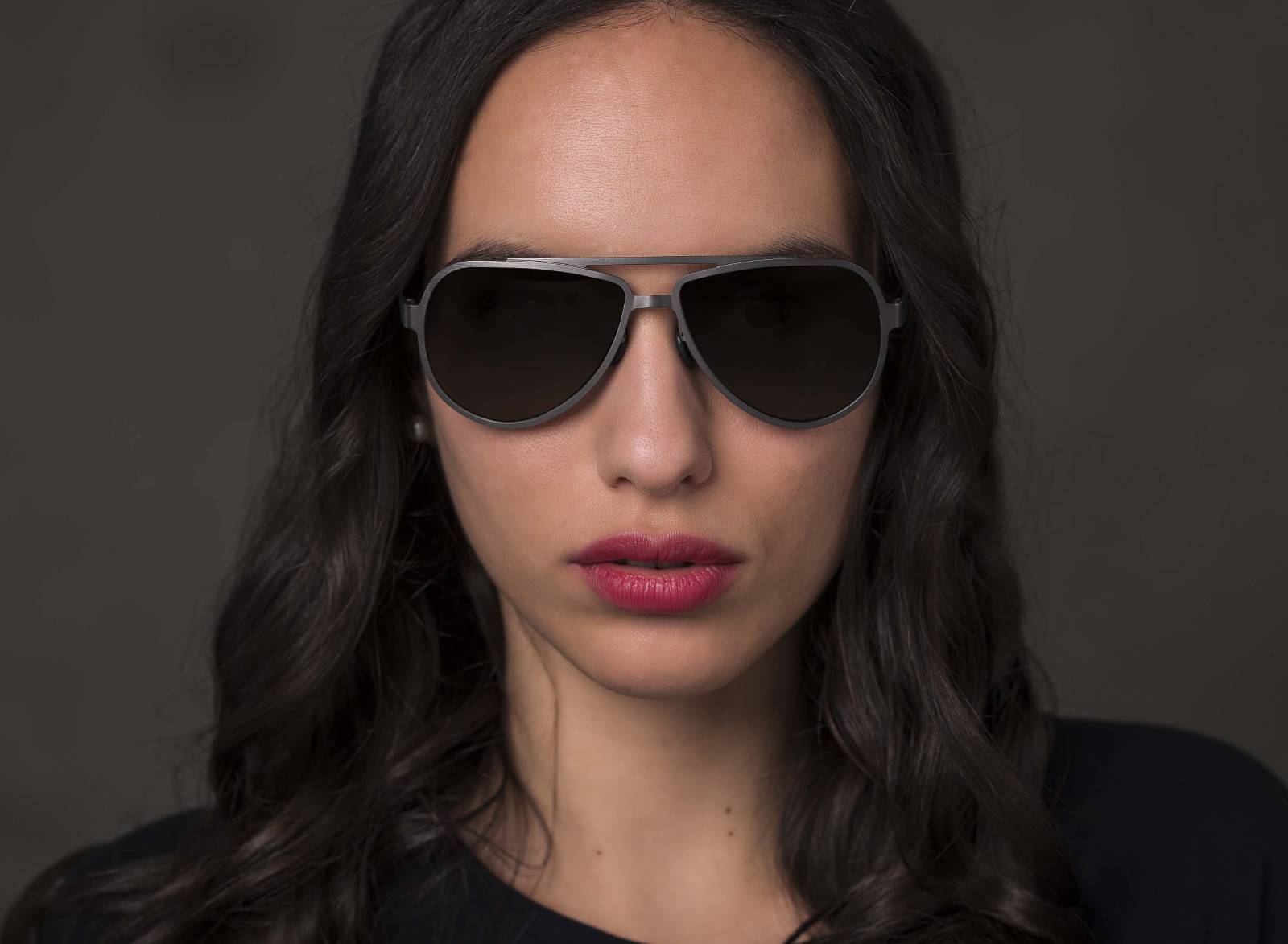 Category 3 lenses particularly suitable for protecting the eyes against intense brightness. These ensure good visibility even in tunnels thanks to their extraordinary structural clarity.
Blue mirrored lenses
Emblema glasses can also be fitted with smoke lenses with blue mirroring. Offering the same characteristics as the smoke lenses, including category 3, a blue mirror coating is added to these lenses to increase protection against direct sunlight while giving the glasses an extra touch of glamour.
Green lenses
Category 3 lenses that ensure a natural, colour-neutral vision. Recommended for optimum protection of the eyes, even the most sensitive ones.
Grey gradient lenses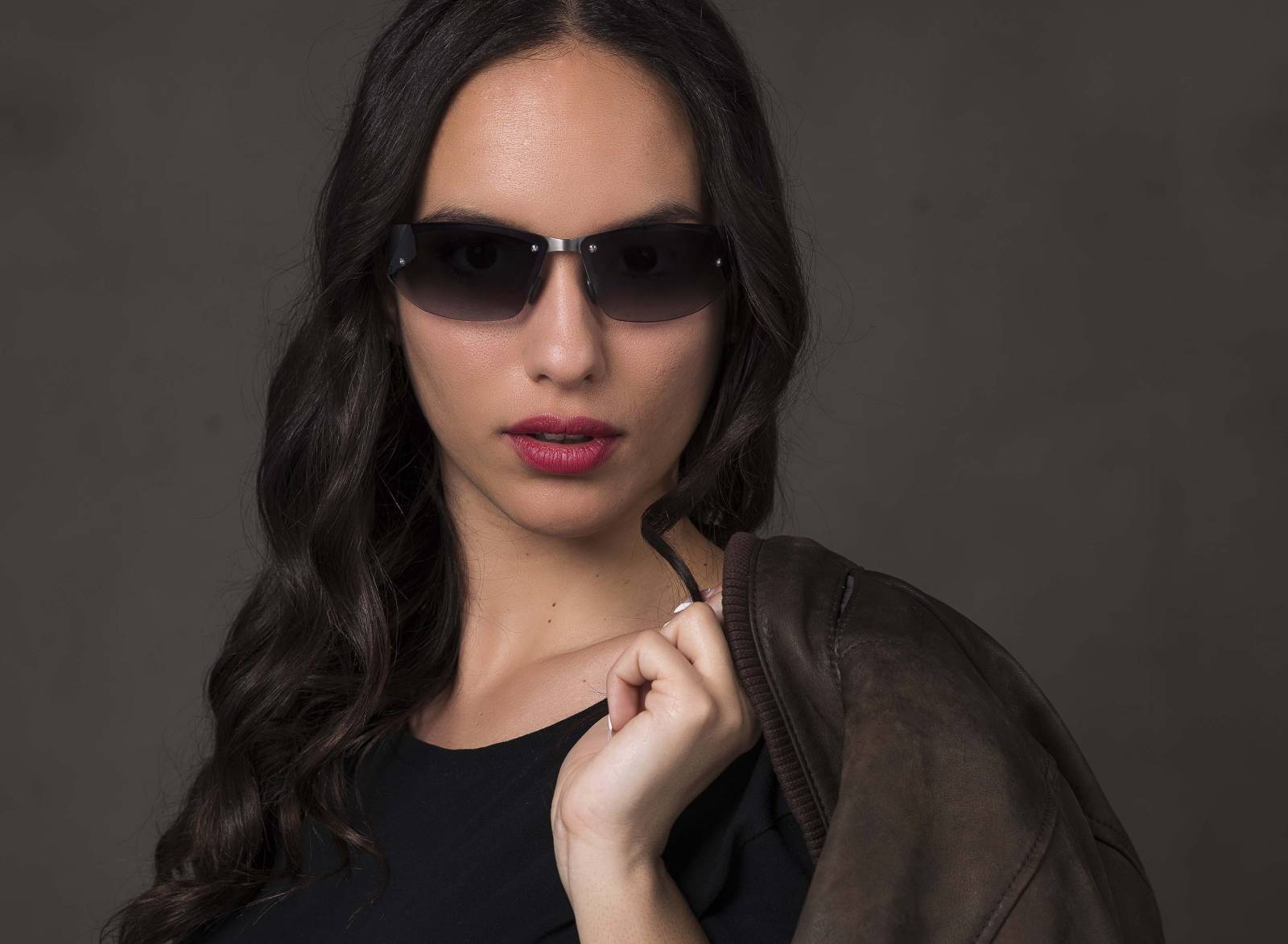 Category 2 lenses for those who prefer sunglasses with clear lenses. Gradient lenses are particularly suitable for use in situations with sudden changes in brightness, such as driving through tunnels, because a simple movement of the head is all it takes for the driver to choose the vision best suited to the moment and the environment. The gradient colouring adds a glam touch to these functional lenses.
Brown lenses
Category 3 lenses, particularly well-suited for long-distance riders. This lens is suitable for both motorcyclists and those who play precision sports like golf because it accentuates the natural contrast of colours.
Blue lenses
The category 2 blue lenses act on orange and yellow light rays, reducing their impact on the eyes. Designed for those who prefer lighter-coloured lenses, with a glam touch.
Amber lenses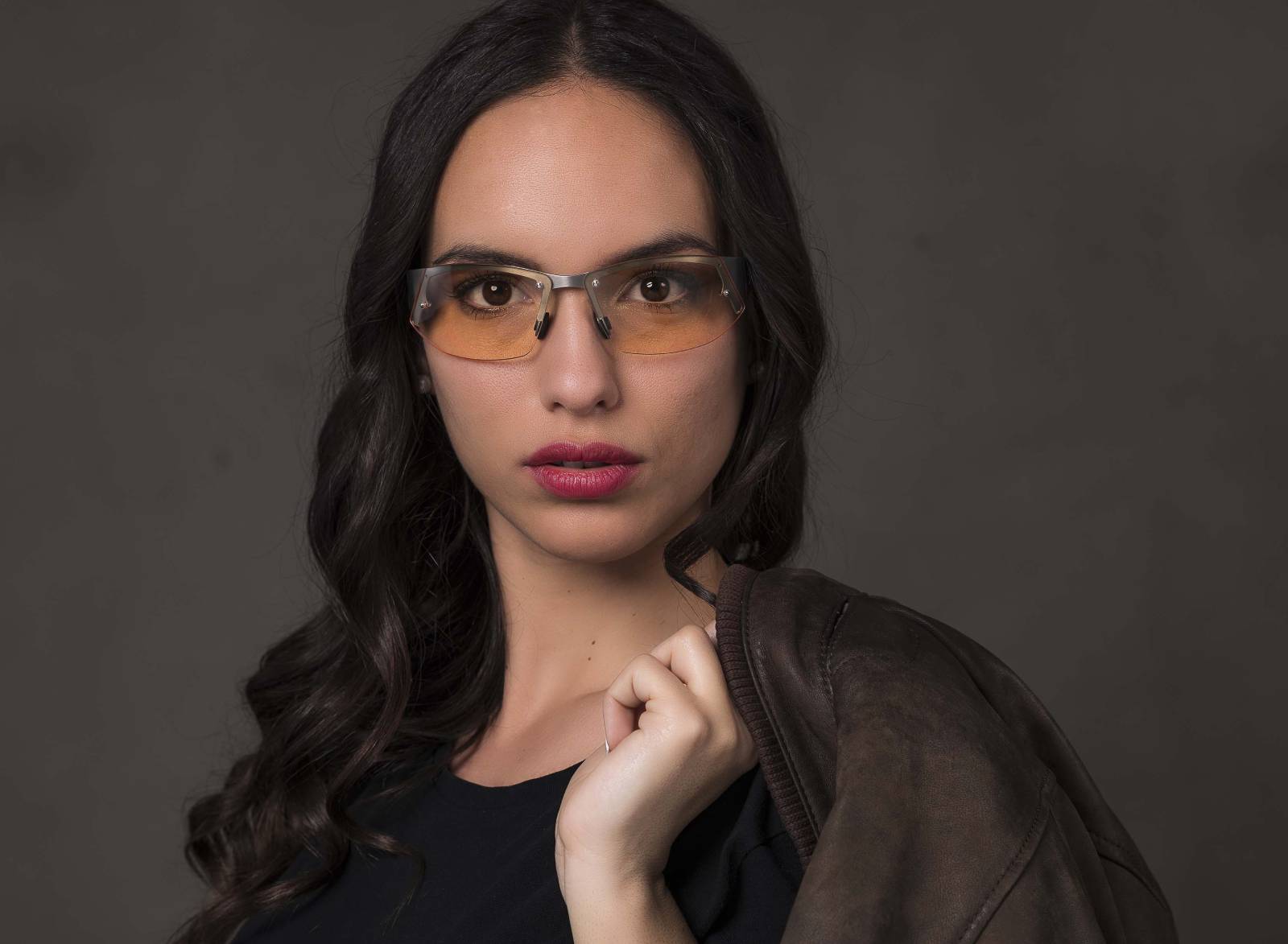 Category 0 lenses, designed for low visibility situations such as fog and night riding. Emblema glasses are fitted with amber lenses designed by ZEISS for night riding, which, thanks to their double anti-reflective treatment – inside and outside – reduce the annoying glare caused by headlights and lights while riding.
Yellow lenses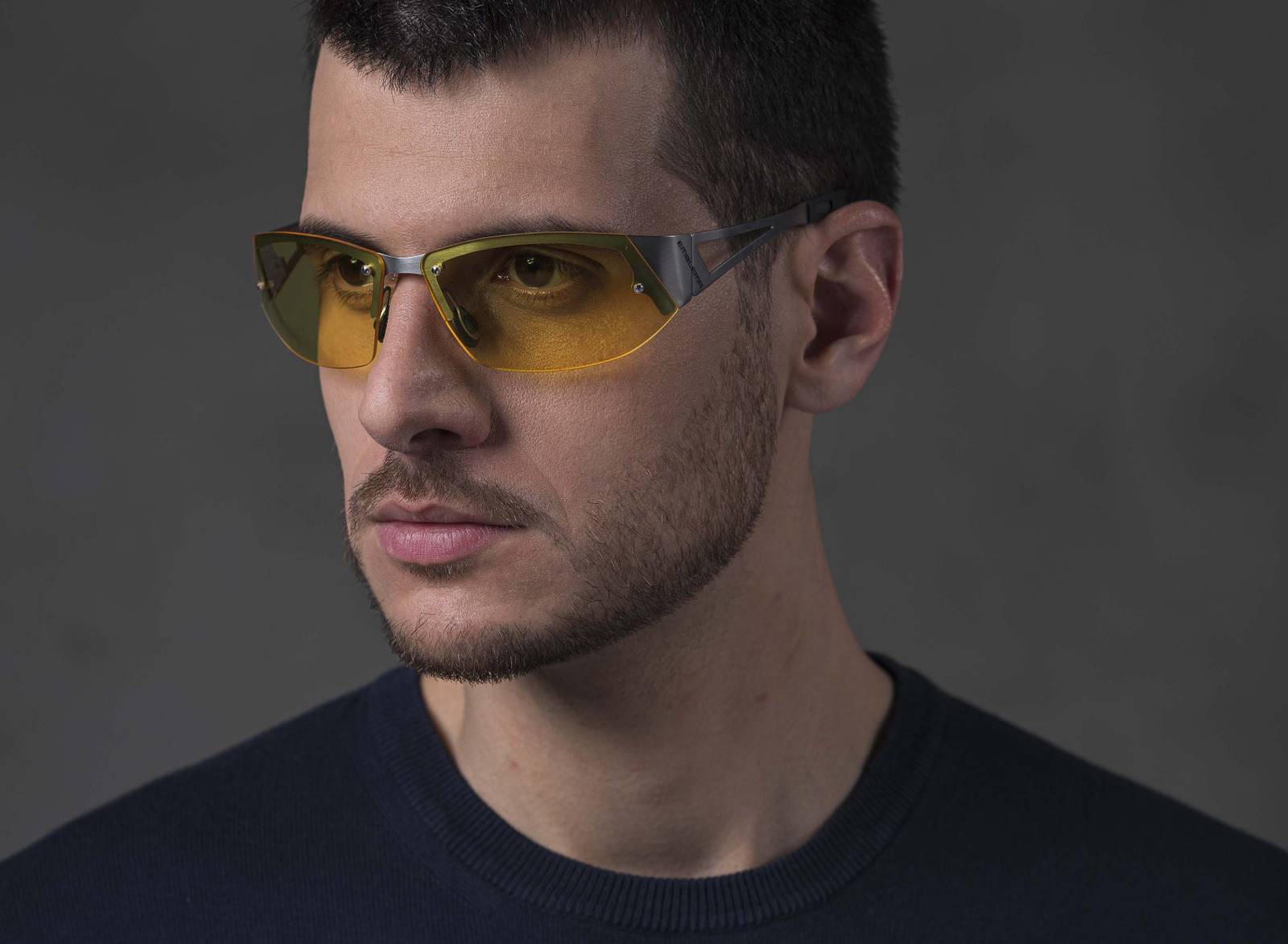 Category 1 yellow lenses are suitable for low-visibility conditions, such as foggy and misty days.
The Emblema Sunglass Collection with ZEISS lenses
Explore all Emblema sunglasses: an extensive collection of sunglasses with semi-polarising, gradient, mirrored and tinted ZEISS sunglass lenses designed for motorcycling, sports and leisure. Experience the perfect combination of design and performance for an excellent sporting experience.
Many styles in the sunglass collection can also accommodate prescription lenses. For expert advice on the most suitable frame, lens or size, you can get in touch with Emblema opticians.