Motorcycle touring as a couple, over 1,000 km travelled, 15 days, 8 cities, 140 villages visited...5 handmade sunglasses Made in Italy worn.

These are just some of the numbers from the motorbike adventure of Anna and Andrea from Milan, the Riding Pandas, who took a piece of Made in Italy with them to Nepal last September, relying on the high performance of Emblema glasses.
All the numbers of Anna and Andrea's motorbike adventure
Days of travel: 15 (of which 12 on motorcycles)
Motorcycles: Royal Enfield Classic 350cc
Km travelled: around 1,000 and Km dirt roads: around 300
Average speed: 30 km/h
Flat tyres: none
Litres of petrol: around 60
Villages crossed: around 140
Cities: 8 (Kathmandu, Daman, Bachhauli, Lumbini, Tansen, Pokhara, Bandipur, Bakhtapur)
Maximum altitude reached: 2,500 m (Sim Bhanjyang) and Minimum altitude: 150 m (Lumbini)
Maximum altitude difference covered in one day: 2,100 m (from Sim Bhanjynag to Bachhauli)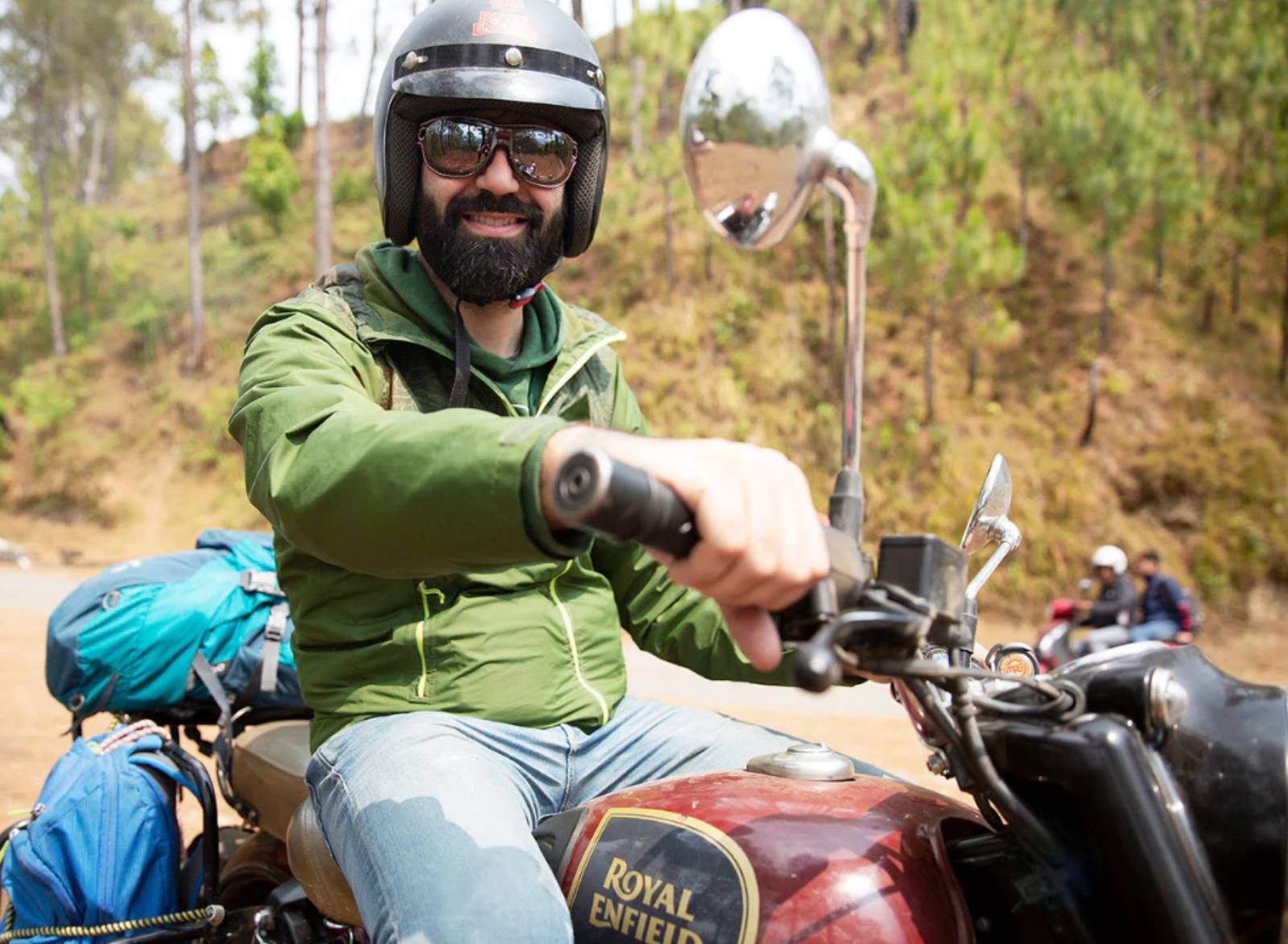 Motorcycle touring in Nepal: the adventure of the Riding Pandas
Anna and Andrea's motorbike excursion exploring the Asian continent and its wonders was a unique and exciting experience, thanks also to the glasses provided by Emblema. These glasses are ideal for touring, designed to be worn under the helmet thanks to their short temples (H), which are the most important feature of the entire range.
But what are all the reasons why Anna and Andrea chose to wear our motorbike glasses for such a demanding trip?
The best glasses under the helmet
Every motorcyclist knows how uncomfortable it can be to wear glasses under a helmet when riding a motorcycle and how annoying it is to have to take it off or shift it around in order to put on or take off your glasses. The handcrafted Emblema glasses, on the other hand, are eyeglasses and sunglasses for those who use helmets. Designed for motorcyclists, in addition to their unrivalled lightness, they ensure optimal vision and offer absolute comfort when pressed by the helmet padding while riding.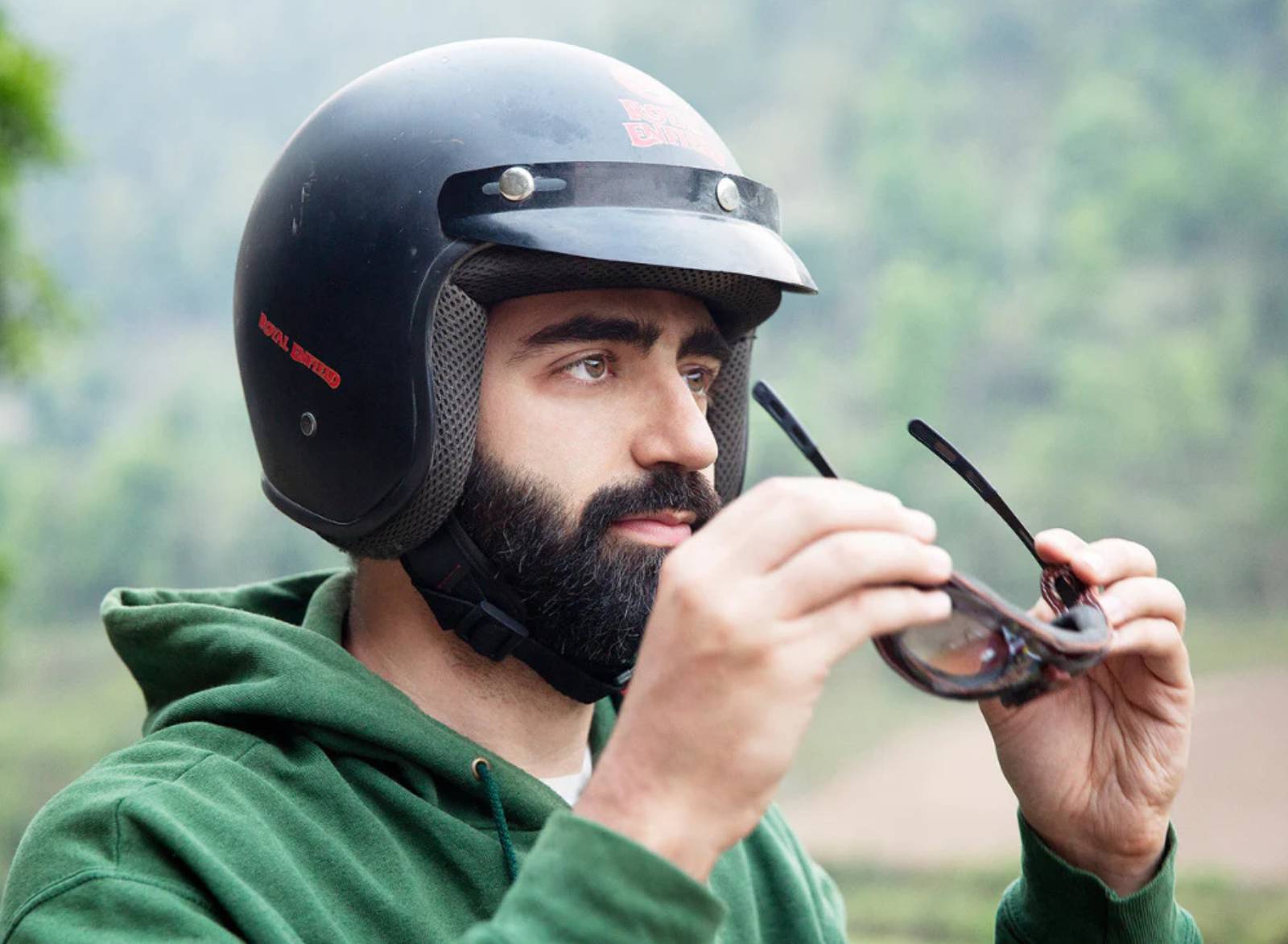 The best windproof motorbike glasses
The H temples, patented to be worn under the helmet (Special for Helmet Wear), have a characteristic ultra-flat section (7/10 of a millimetre thick) and their length is "undersized" compared to the standard length of all other sports glasses. Extremely comfortable under any type of helmet, even a full-face helmet, Emblema glasses are also patented for use with an open visor helmet (jet helmet, typical when riding a custom motorcycle) and guarantee a perfect fit even at high speeds.
The best protective motorcycle glasses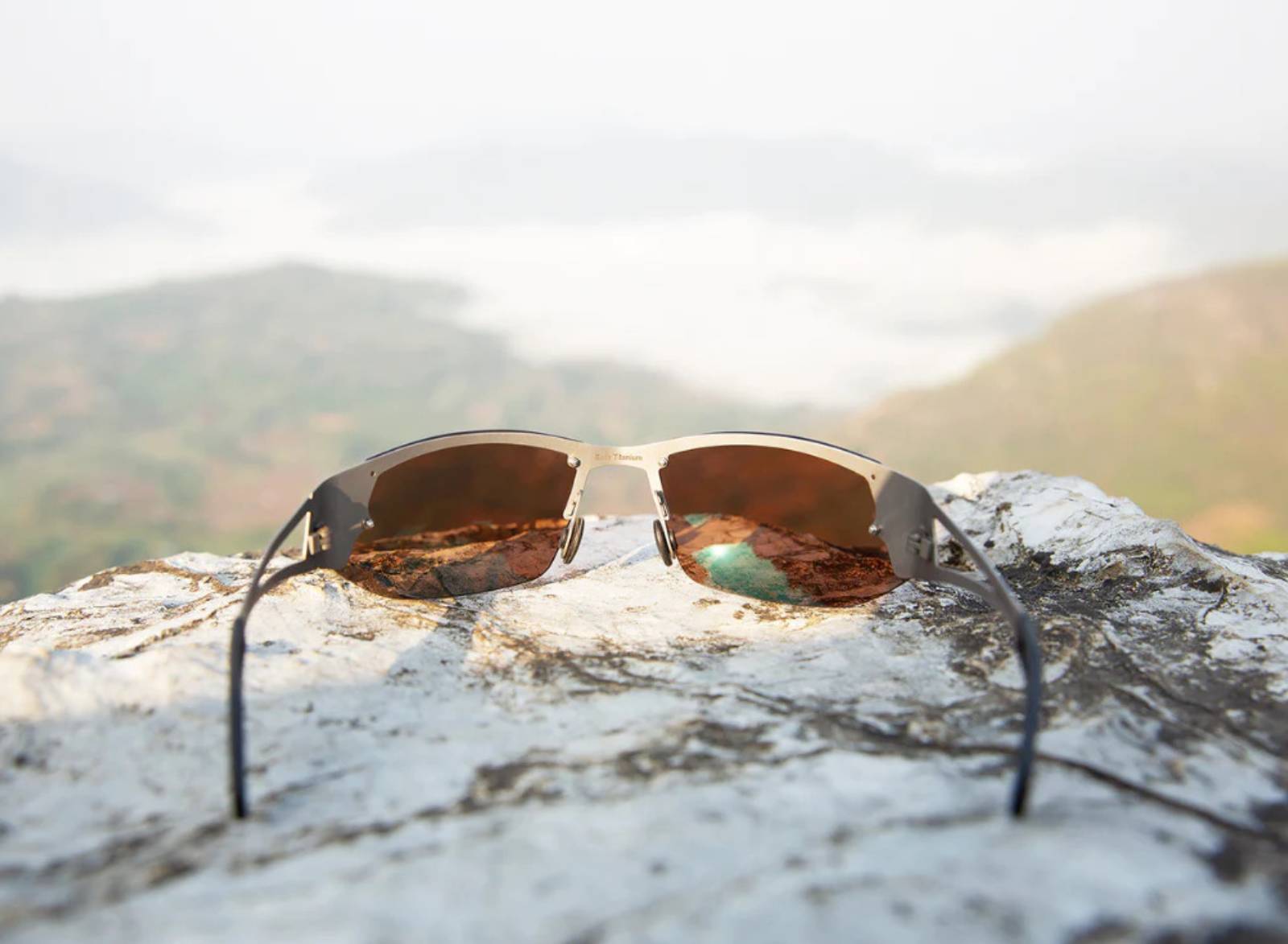 Despite their lightness and extra-thin frame, Emblema glasses are robust and resistant, motorcycle protective glasses perfect for any adventure. Wraparound, with a curved design to cover the orbital area well, they only mount Nylon lenses with internal anti-reflective coating, made by Carl ZEISS, which offer 5-6 times more impact resistance than polycarbonate lenses. All sunglass lenses are also treated with an anti-reflective coating that is applied to the inner surface of the lens to eliminate internal reflections and allow sharper vision through the lens. Emblema glasses thus guarantee excellent visibility, no image distortion, impact and scratch resistance and durability.
The best prescription sunglasses for riding
Highly performing in terms of fit and lens type, Emblema glasses are also perfect for those who need prescription glasses for riding, like the two Riding Pandas. In fact, on Emblema glasses the mounting of corrective lenses, prescription sunglasses, photochromic lenses or bifocal lenses is guaranteed by the many applications already carried out and tested by the best laboratories in the industry.
All these reasons led Anna and Andrea to choose Emblema and to return from Nepal with many new memories, without a single moment having been ruined by the discomfort that other glasses often cause on long journeys.
Thanks guys and see you next adventure!