Are you a lady biker looking for a pair of women's glasses suitable for small faces? Here's an article that can help you find the perfect style of motorcycle glasses.oto.
The number of women riding motorbikes has grown considerably in recent years. The personal choice to ride a motorcycle makes you feel happier and more fulfilled. Aware of their grit, women on motorcycles never abandon their feminine side, and their passion for motorbikes is often matched by a recognisable style that is also determined by their travelling companion.
What should women's motorbike glasses look like?
As with motorcyclists, a biker's ideal motorcycle glasses must meet the specific needs of those who ride motorbikes and wear glasses under their helmets. Sports glasses that have all the technical and functional features suitable for this type of strain, with an added bonus: the possibility of choosing the size that fits perfectly, even on small faces. Emblema has developed two styles of the collection for those who are looking for a pair of glasses for small faces with a harmonious shape. Sunglasses that are perfect for women who ride motorcycles because of their lightness and perfect fit.
Women's eyewear frames, lightness and perfect fit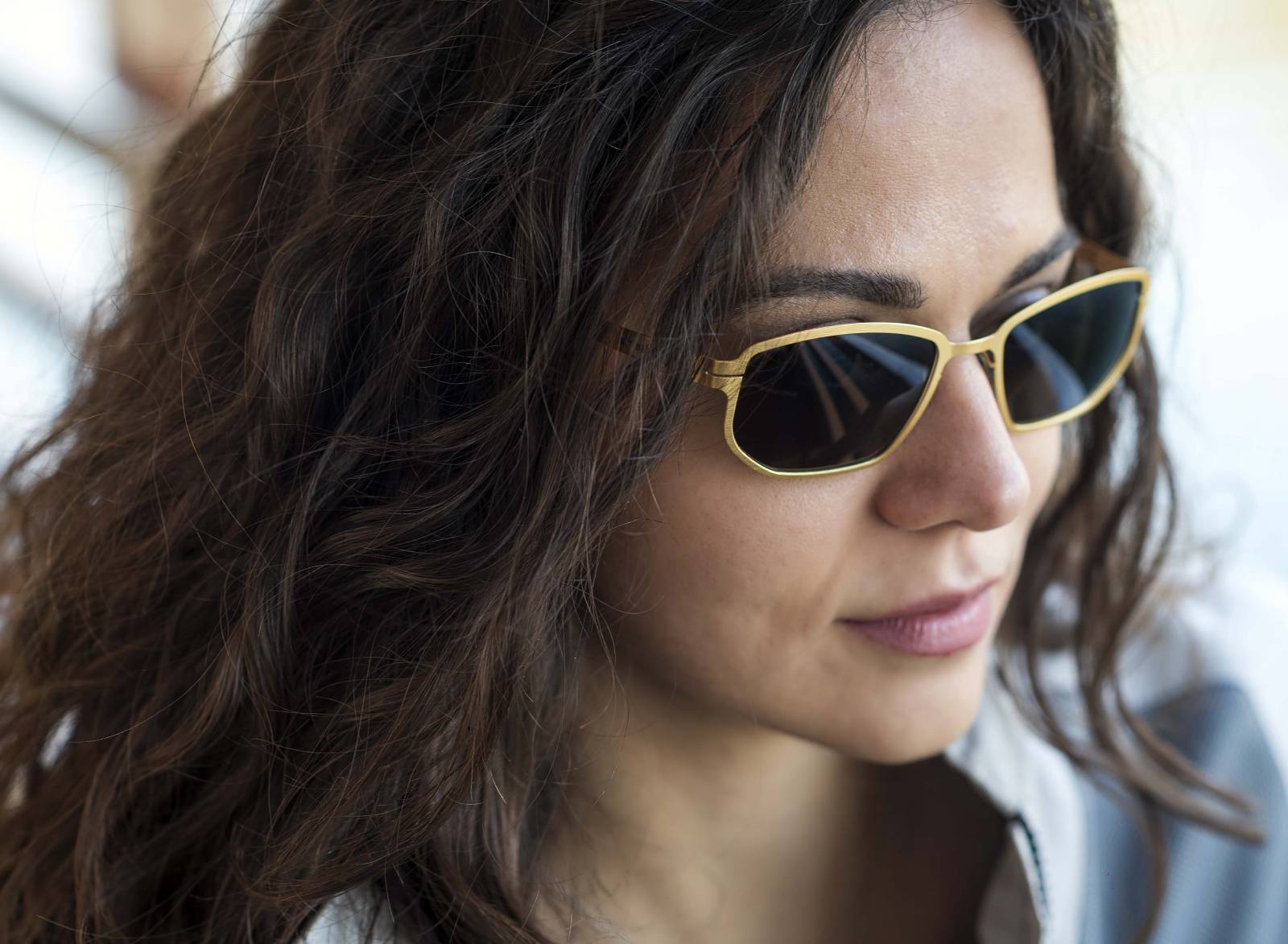 Pin Up and Universal sunglasses were developed to ensure the highest level of comfort. They're the best for wearing under a helmet, whether at the handlebars or as a passenger, or for everyday use. Worn by riders and motorcyclists of all kinds, when riding they guarantee a perfect fit even with the helmet visor open. Resistant to corrosion and stress, Emblema's women's sunglasses are surprisingly lightweight: just 22 grammes. Finally, the flat temples and nose pads with Thermolast-K® tips allow for a firm fit, even when sweating, without any discomfort around your temples.
Sunglasses for bikers: fashionable even on your bike
Whether you're a traveller or a racer looking for maximum performance, Emblema sunglasses are designed to meet all the functional and aesthetic requirements of lady bikers. The AISI 301 steel frame has only been galvanically treated in three colours: gold, red and ruthenium, a very gritty but versatile anthracite grey, to ensure colour fastness over time. Two different frame shapes are also available: a feminine form that recalls the famous cat-eye shape, and a more versatile and gritty version suitable for any face shape.
And women motorcyclists who have medium or large faces can choose from other Emblema styles, including Serpico or 820, classic teardrop glasses, as well as the timeless Aero, Atom and many others.
Biker glasses with ZEISS lenses
All Emblema sunglasses are fitted with ZEISS sunglass lenses made of nylon polyamide, which are six times stronger than polycarbonate lenses. The interior anti-reflection treatment of the lenses prevents annoying reflections towards the eye that can disturb your riding or competing in sports. The special curvature in base 8 provides excellent protection against the sun and weather, as it fully envelops the orbital area.
Not just sun: eyeglasses designed for women motorcyclists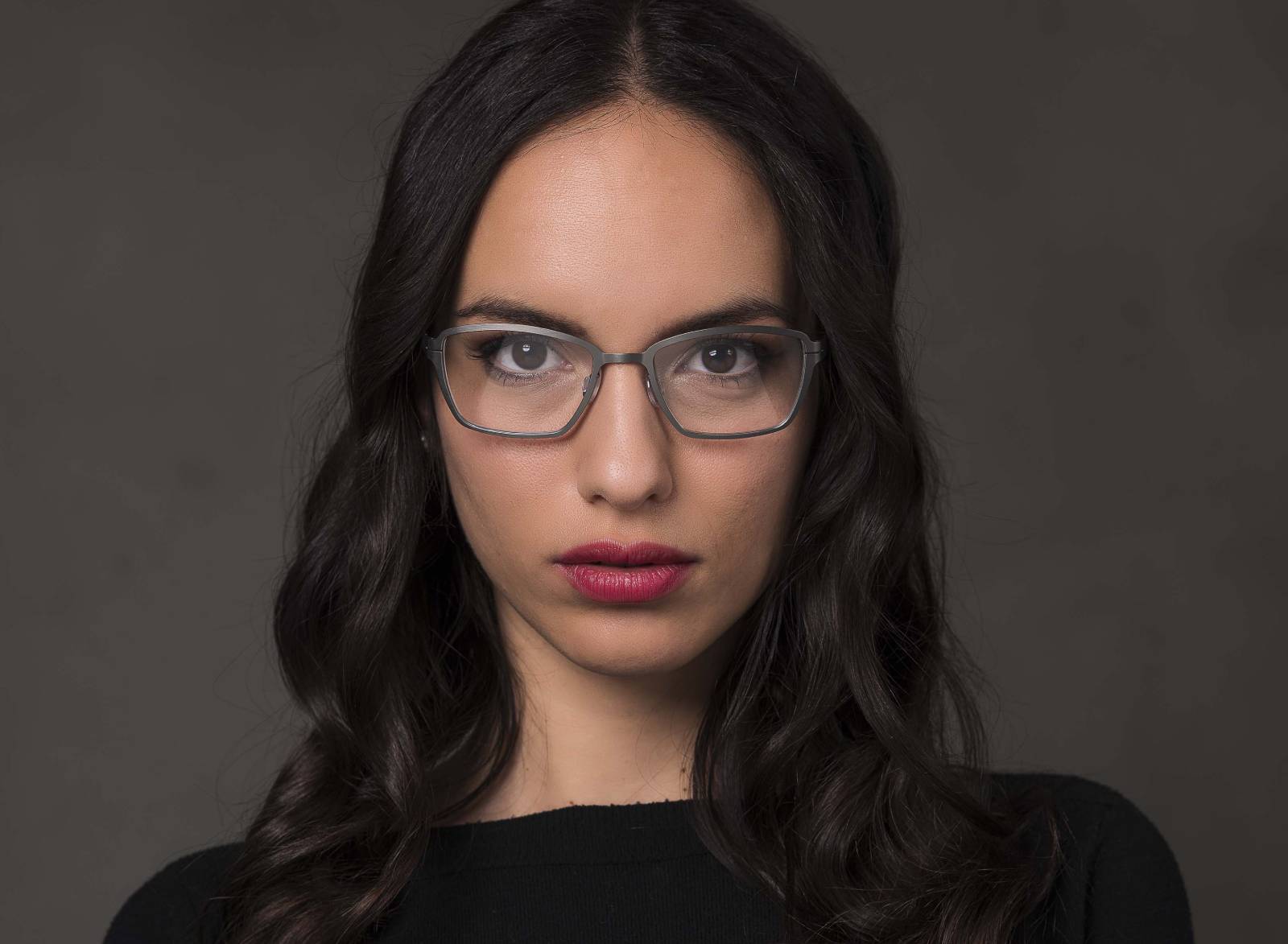 Both the Pin-Up and Universal frames are also designed to fit corrective lenses suitable for road use. These are sunglasses in base 4 that, when needed, become perfect prescription sunglasses or eyeglasses capable of fitting corrective lenses without any limitations, based on one's prescription.
Uncompromising comfort for bikers
Pin-Up and Universal thus become the ideal, almost imperceptible companions under your helmet during long motorcycle rides or city commutes, eliminating those annoying stops to adjust them. You can check your size here, or if you need expert advice contact the Emblema opticians.