Finally found the perfect frame for your motorcycle glasses online but don't know what size to choose?
Frame size 58 or 51, bridge size, lens height, temple length and many other details contribute to defining the various sizes of glasses. But how can you tell what your size is? And above all, which of these are most important?
The two fundamental parameters that cannot be disregarded are the height and width of the lenses, which define the size of the glasses. With Emblema's size guide you can quickly and easily find the correct size of sunglasses and eyeglasses for motorcycling and sports.
Measure your face with a credit card
You can measure your face in just a few steps using a credit card. It's an unusual solution but it works. This because the height of a credit card is very similar to the width of a standard lens. Stand in front of the mirror or the front camera of your phone and place the short side of the credit card under your eye and the long side in the middle of your nose. You can easily calculate your frame size based on what you see.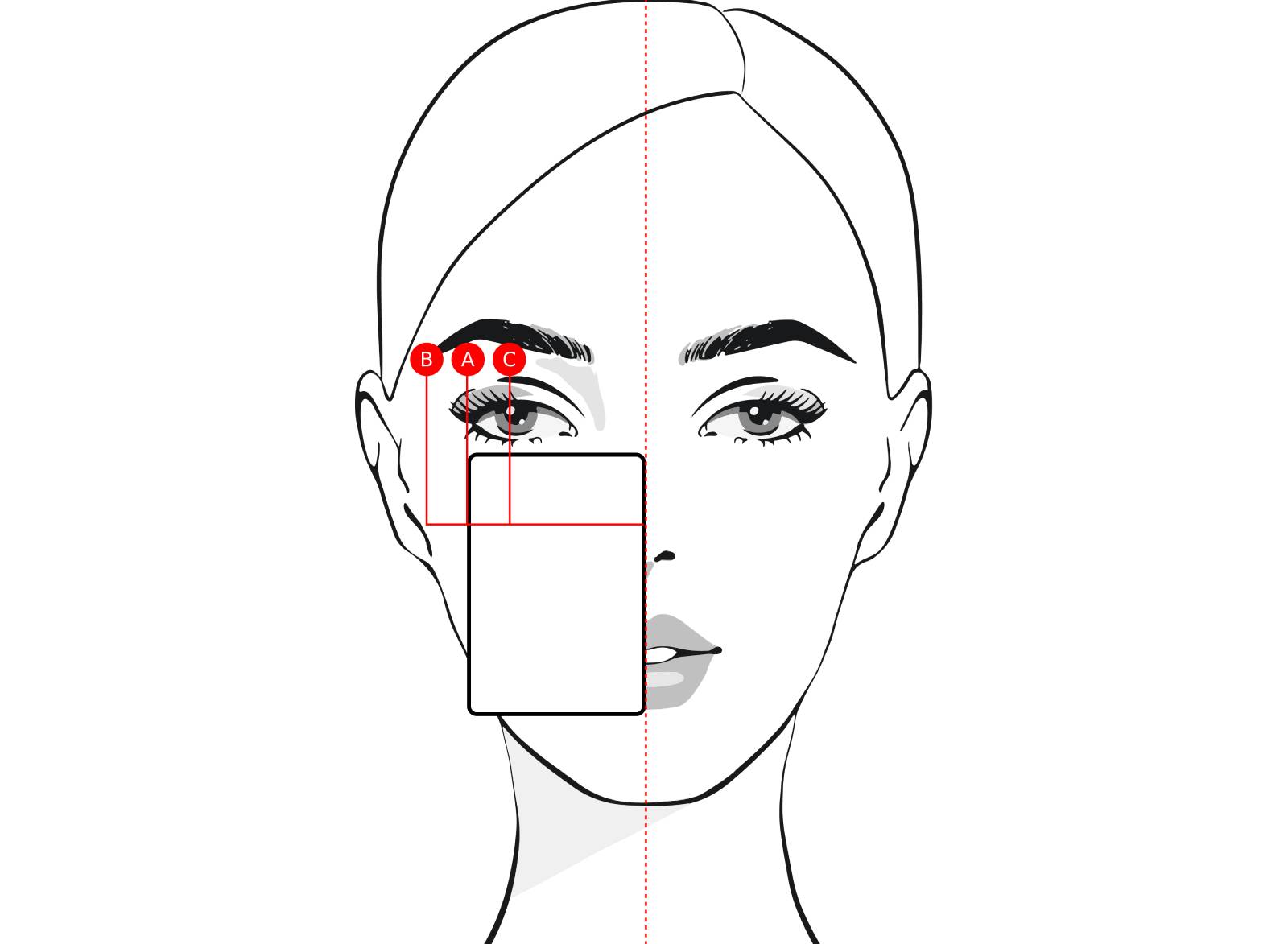 If the edge of the credit card lines up with the end of your eye or goes slightly beyond, as in case A shown in the picture, your size is standard, i.e. medium. For Emblema this means size M-L.

If the edge of the card goes far beyond the end of your eye, case B in the picture, you should opt for a small frame. For Emblema glasses this is size S.

If, on the other hand, the credit card doesn't reach the end of your eye, as in case C, then choose the large size, XL for Emblema glasses.
Choosing the right frame size based on the shape of your face
Another useful check when choosing the right size is related to the shape of your face. For the same circumference, an elongated skull (seen from above it looks more like a triangle) wears a smaller frame. But if your skull has a more rounded shape (top view tending towards a sphere), a larger frame is needed because your face will be flatter.
Still not sure about the size of your glasses?
Contact us here, our opticians are available to provide you with a free no-obligation optical consultation.